When the holidays are over, the tree is dismantled, the decorations put away, and the parties have ended, you may start getting a case of "cabin fever." We have a sure remedy for the winter "blahs"!  A romantic getaway to the Shenandoah Valley may be just what the doctor ordered to cure cabin fever.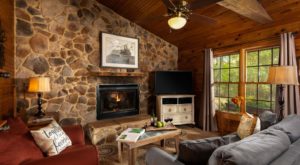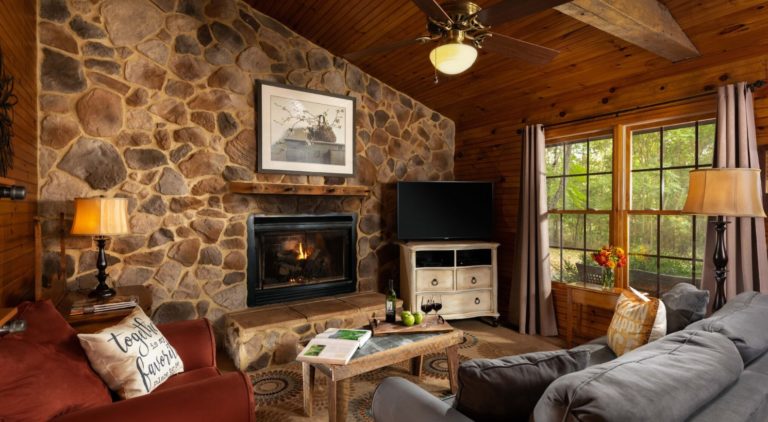 During January and February we have special rates on our cabin stays. The cure for cabin fever will cost $30 less and one-night stays are an option Sunday nights through Thursday nights!  Our Pond View Cabin is pet-friendly too so your canine family member can also be cured of cabin fever! Each of our three romantic cabins have a king size bed, fireplace, luxurious bathroom, and an inviting hot tub on your private deck.  
As part of your Cabin Fever getaway, visit our neighboring towns to find fun activities and great tastes! In Staunton, VA, learn about and experience great restaurants in what has become a real "foodie" town. Historic Trinity Church, completed in 1857 in a Neo-Gothic style, is worth a self-guided tour anytime. The 12 Tiffany windows installed over a span of 40 years of the master glass artist's life, are of special interest. 
 If you love classic and antique cars, another indoor experience will take you through the Bruce A. Elder Antique And Classic Automobiles museum.  The museum is housed in the 1911 Beverly Garage Building – once known as "The Finest Garage in The South." The display of antique and classic cars changes frequently. Professionally guided tours are available on Fridays and Saturdays at 10:30am, 1:30pm, 3:00pm, and 5:00pm. The cost for the tour is just $5 for adults.  
The "HeART and Soil of the Shenandoah Valley Artisan Trail" is an art adventure in the Shenandoah Valley.  While you're in Staunton, VA, visit Jane Hicks Quilts and purchase a colorful quilt. Go over to the Appalachian Piecework shop – another studio specializing in textile arts. Visit the "Innkeepers Xtras, Craig Peterson" shop to see and buy some wonderful paintings done in a "rustic realism" style.  Enjoy all that Staunton, VA has to offer as "one of America's favorite mountain towns."  
In Lexington, VA, January and February bring exciting performances at Washington & Lee University.  "Step Afrika!" will be on the stage on January 16th. Then the American Shakespeare center will perform "The Grapes of Wrath" on January 25th, 2020.  A series of concerts follow the play with performances by Chanticleer, Jeremy Wilson, and the Marlbrook Chamber Players. A performance of "Drum TAO 2020" will "wow you" on Thursday February 6th, sponsored by the Class of '64 Performing Arts Fund.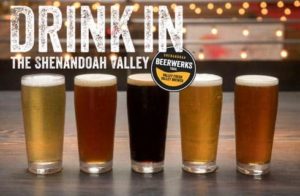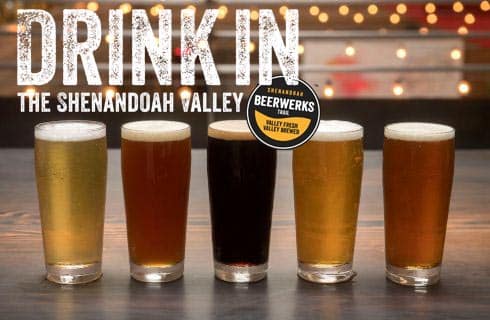 Be sure to visit one of the newest breweries in the Shenandoah Valley. Great Valley Farm Brewery provides "amazing views, fantastic brews" – even in the winter. Relax and taste their brews Wednesdays through Sundays. Try other brews included in the Shenandoah Beerwerks Trail while finding the  cure for your cabin fever.  
Find your cure for "cabin fever" here in one of our warm cabins in the Shenandoah Valley. Enjoy some special rates and good times during the winter months at Steeles Tavern Manor B&B.