According to recent studies, only 28% of Americans planned to use all their vacation days from work this year! And another 4% of workers did not plan to use any of their paid vacation days! These practices mean that you may be "leaving money on the table" and risking your health. On average, Americans used only about 54% of their available paid leave.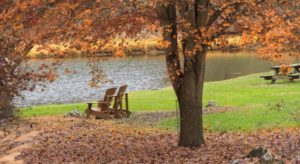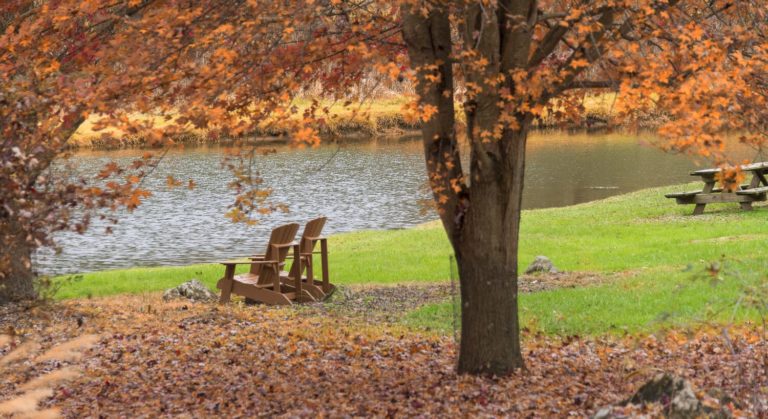 We have a great list of reasons for you to plan a fall getaway to Steeles Tavern Manor B&B in the Shenandoah Valley of Virginia.  If you are in a "use it or lose it" situation with your vacation days, NOW is the time to make a reservation for a stay with us! Think about some of these advantages of staying midweek – and using your vacation days before they're gone.
During October, we are running a special deal for a quick getaway in one of our cottages. Stay a midweek day for just one night, and get $50 off the regular rate.  Imagine staying in the Ivy Cabin that is located at the highest point on our property.  Your view will be terrific on a clear autumn day!  Staying in the Sunset Cabin gives you a great view of – the sunset over the Blue Ridge Mountains and this cabin has a newly remodeled bathroom done in "rustic chic" style with a new walk-in shower! If your usual kennel does not have availability when you decide to take a quick trip, then bring "Fido" along and stay in the Pond View Cabin.  To get the special rate, you must call 540-377-9494 to make your reservation.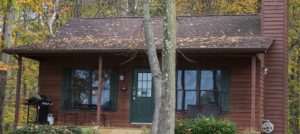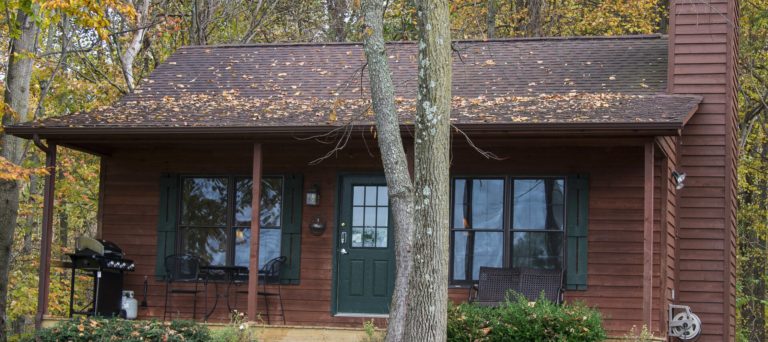 Sitting by the fire pit on a cool fall evening is sure to relax you and help you to forget your work stress. And of course you just have to make S'Mores when enjoying the warmth of the fire on a brisk fall night. We can provide all the supplies for S'Mores by the fire for just $10.
When you arrive at the B&B, take a deep breath, roll your shoulders a bit and start to relax. For deeper relaxation, you can request a short 15 or 30-minute massage from our on-staff licensed massage therapist. For $20 and $40 respectively, you can get those knots out of your neck and shoulders so the rest of your stay will be even more enjoyable!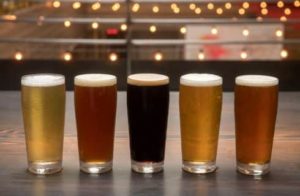 Any day of the week is a good day for some great local brews! We have a package for the beer lovers who stay in the Manor House: Beerology 101.  With this special package your get 2 souvenir etched pint or pilsner glasses, a mini loaf of beer bread, two beer pairings with breakfast, a 20% discount for a future stay with us, and a Shenandoah Valley Beerwerks Passport. The cost for this package is just $45 and will provide some wonderful fall beverages for you to try.
It's time to "use or lose" those vacation days! Choose a few midweek days for a fantastic fall getaway to Steeles Tavern Manor B&B.