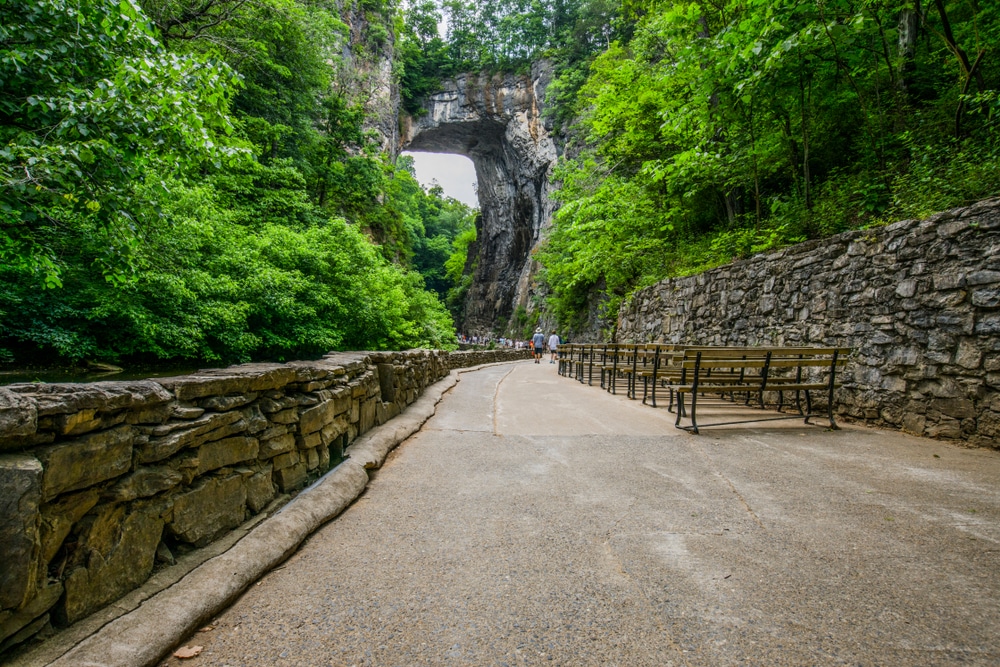 We love to say we're in the middle of it all here at Steeles Tavern Manor because we are.  Within just a short, you can be at top attractions like Shenandoah National Park, Blueridge Parkway, and Natural Bridge State Park in VA., not to mention the popular cities of Lexington and Staunton themselves. Natural Bridge State Park in VA, described as one of the seven wonders of the natural world, is truly an astonishing place to visit – and it's just 30 minutes from our Shenandoah Valley Bed and Breakfast.
Nested on 50 beautiful acres, Steeles Tavern Manor gives you plenty of options for your summer vacation.  Choose a private and more intimate getaway in one of our 5 beautiful cabins, each of which comes outfitted with a kitchen, a deck, and a hot tub.  Or, choose to elevate your experience in our luxurious guest rooms, located inside the historic Manor.  The guest rooms come standard with an array of modern amenities, including breakfast every morning of your stay.
Whatever it is you're looking to do in the Shenandoah Valley, there's no better place to stay than our beautiful Bed and Breakfast.  Book your room at Steeles Tavern Manor today!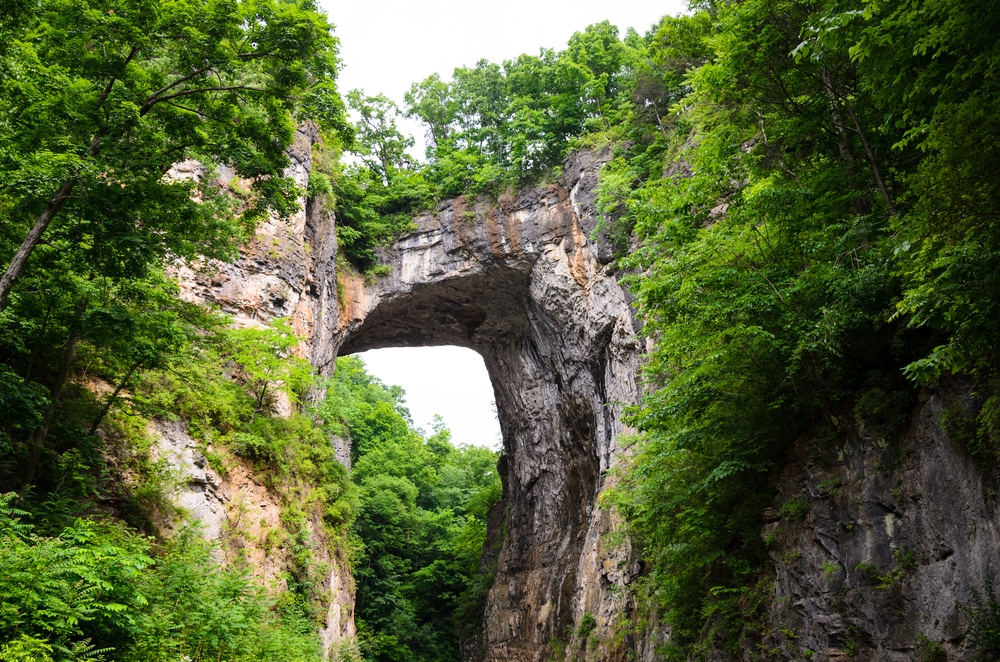 Spend a Day at Natural Bridge State Park in VA
Natural Bridge State Park in VA, not to be confused by the park of the same name in Kentucky, is truly a mesmerizing place to visit. Though it wasn't officially a Virginia State Park until 2016, the area was designated as a National Historic Landmark, and thus protected, in 1988. Natural Bridge State Park in VA is named after its defining feature, Natural Bridge, a natural arch that towers 215 feet above the ground, spanning a distance of 90 feet. The bridge was carved out of the surrounding limestone canyon by Cedar Creek and is an impressive sight to behold.
Though the stone bridge is certainly a "must" see in the park, it's not the only thing worth seeing at Natural Bridge State Park in VA.  The park is also home to some beautiful forests and following meadows, and it does a wonderful job of showcasing this area's karst topography. There are 7 miles of hiking trails throughout Natural Bridge State Park in VA, including the Cedar Creek Trail that leads from the park's Visitor Center under the bridge, and eventually to Lace Falls with its picturesque 30-foot cascade.
If you're looking for even more hiking opportunities in the park, take either the Blue Ridge Trail or the Skyline Trail. Both offer spectacular views of the Blue Ridge and the Appalachian Mountains, as well as opportunities to view wildlife.  Both hikes are well worth the effort. We'd be happy to pack you a picnic lunch to take along with you, too! Another defining feature of the Natural Bridge State Park in VA is the underground caverns, which descend more than 34 stories deep and are open seasonally. You can access these from the Buck Hill Trail in the park.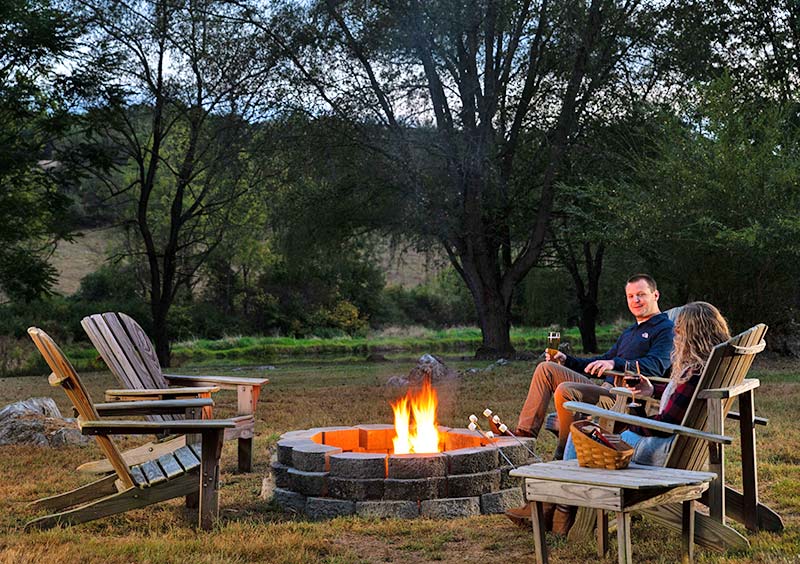 Relax and Unwind at our Shenandoah Valley Bed and Breakfast
This summer is the perfect time to relax and unwind at our Shenandoah Valley Bed and Breakfast.  We're just a short drive away from the area's top attractions, like Natural Bridge State Park in VA., and we offer incomparable lodging and hospitality.  We do offer 5 vacation cabins, which offer you an intimate and private escape on our 50 secluded acres in the Shenandoah Valley.  Our cabins are popular and book out quickly, though, so if you want to enjoy this quiet retreat, we suggest you book quickly!
We also have 5 upscale guest rooms in the historic Manor House as well, which offer a relaxing alternative to traditional hotel stays.  You'll find our guest rooms are outfitted with comfortable king or queen beds, central air conditioning, and a range of modern amenities.  Also included with your stay in our guest rooms is our gourmet breakfast, made fresh for you daily right here in our kitchen. We proudly source as many of our ingredients as possible from local farms and growers and are happy to accommodate vegan, vegetarian, lactose intolerant and other dietary restrictions to the best of our ability. Our menu changes often, but it's always delicious, and generally a favorite part of every guests' stay.
Our Shenandoah Valley Bed and Breakfast also offers its own seasonal pool for your enjoyment, along with 50 acres of walking trails, a spring-fed pond, a fire pit, plenty of deck and porch space to relax on, and so much more.  Come see for yourself why we're created the #1 Bed and Breakfast in the Shenandoah Valley.  Book your room today!