One of the best things about our location in the Shenandoah Valley is our proximity to the fantastic cities of Lexington and Staunton. There are so many fantastic things to do in Lexington and Staunton that it makes for an exciting home base as you explore the beautiful Shenandoah Valley. From admiring the town's historic architecture to shopping the day away, there are plenty of fantastic things to do in Lexington, VA.
Lexington, VA is perhaps best known as the home of two leading colleges: The Virginia Military Institute and Washington and Lee University. We get several guests who are visiting students attending these institutions, but they also offer plenty of great museums and other attractions worth visiting. More importantly, these colleges have helped shape Lexington, VA into the vibrant town it is today, attracting several excellent restaurants, breweries, shops, and more to the area.
Whatever brings you to town, there's no better place to stay near Lexington, VA, than our Shenandoah Valley Bed and Breakfast or, if you'd rather, one of our five luxury Shenandoah Valley cabins. Both at situated on our 50-acre property, midway between Staunton and Lexington. We offer a romantic adults-only retreat that is the perfect place to slow down, reconnect, and enjoy the best of Virginia's Shenandoah Valley.
Romantic getaways in Virginia are easy when you stay somewhere as special as Steeles Tavern Manor. Book your room at our Shenandoah Valley Bed and Breakfast today!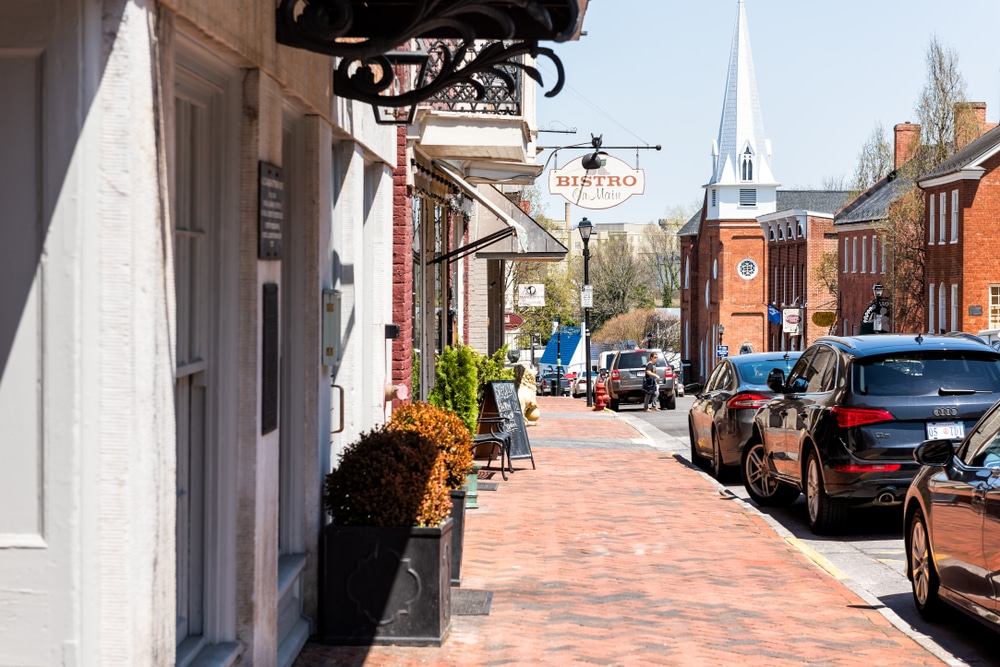 The Best Things to do in Lexington, VA in 2023
The summer and fall are certainly the busiest and most popular times of year to visit the Shenandoah Valley, but there's no need to limit your getaways to such a short period – especially when you have fantastic cities like Lexington and Staunton nearby! There are plenty of fun and exciting things to do in Lexington, VA – a fact as true as it is in the dead of winter as it is during the busiest weekends in the fall.
Lexington is the county seat for Rockbridge County and home to two major colleges. Route 11, one of Virginia's most iconic and historic highways, also cuts through town, bringing plenty of visitors. Given how many people frequent this historically charming city, it's probably no surprise that there are several great things to do in Lexington, VA. We've listed a few of our favorites below.
The arts are everywhere in the Shenandoah Valley, and you'll find plenty on display in downtown Lexington. One of our favorite things to do in Lexington, VA is to visit local galleries, such as Artists in Cahoots, Nelson Fine Art Gallery, Cabell Gallery, and Earth, Fire, and Spirit Pottery.
You can't visit Lexington without admiring the beautiful 18th, and 19th-century architecture that dominates the skyline – and doing so is easily one of the most popular things to do in Lexington, VA.
We wouldn't blame you if you spent your entire afternoon looking up and admiring the architecture, but you don't want to miss the shopping in Lexington. True to the spirit of the Shenandoah Valley, this isn't someplace where you'll find chain or national brand stores. Instead, you'll find the enduring nature of local small businesses and artisans.
Take a break from all the shopping with a delicious pint of locally-crafted beer at top local breweries Heliotrope Brewery, Devils Backbone Brewing Company, or Brew Ridge Taps.
History is everywhere you turn in Lexington. One of the top-rated things to do in Lexington, VA is to visit the Stonewall Jackson House Museum.
You can also stop into the Oak Grove Cemetery, where Stonewall Jackson and nearly 3,000 others are buried.
Learn more about the history of Lexington on a narrated carriage ride through town with the Lexington Carriage Company.
If you love live music, then you won't want to miss one of the many fantastic concerts held at the Lime Kiln Amphitheater. It's one of the most popular things to do in Lexington, VA, and their summer concert series is one of the biggest draws for visitors to the area.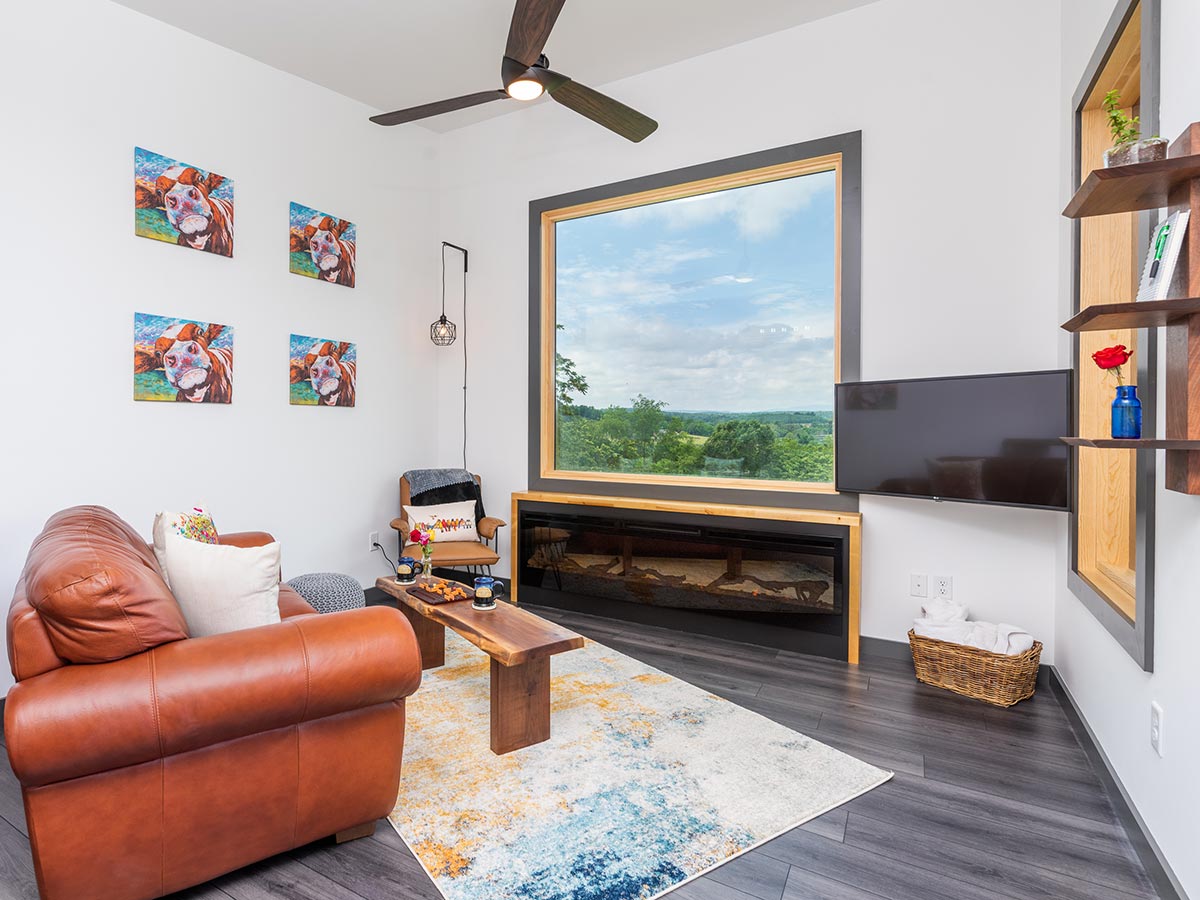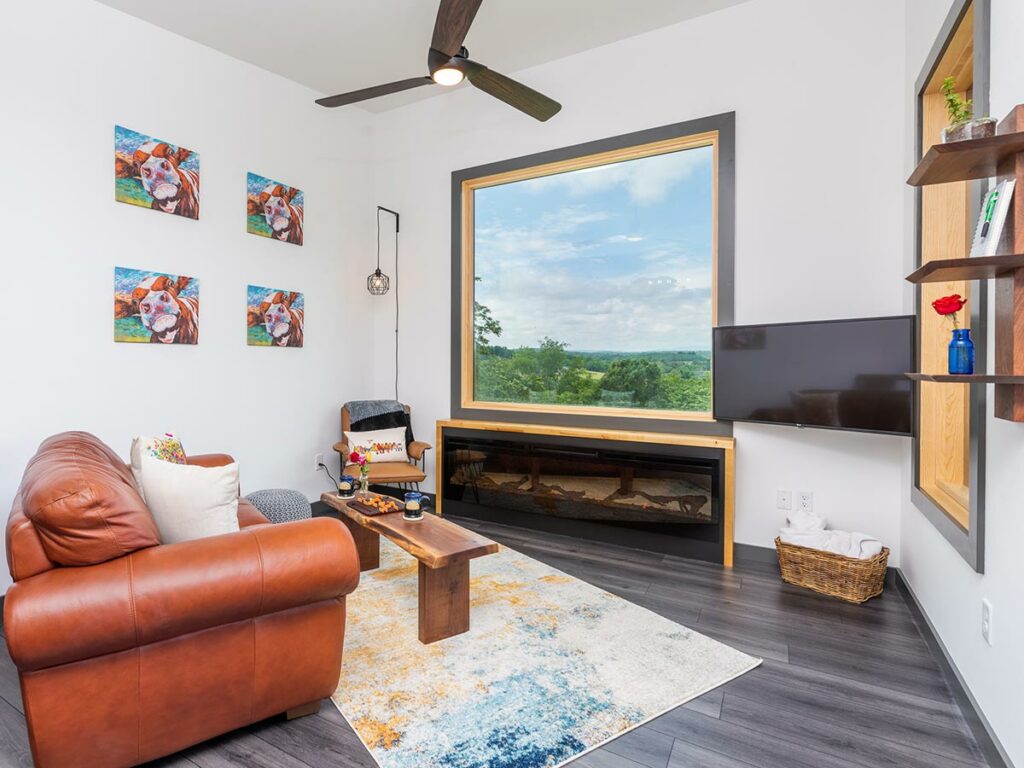 The Best Place to Stay Near Lexington, VA
Our Bed and Breakfast and cabins in the Shenandoah Valley offer a welcome retreat for couples no matter the season or the reason for visiting. Even so, the vibrant array of things to do in Lexington, VA is a big draw to the area, and it's something we're thrilled to share with every guest who visits us.
Even if you just want to relax around our seasonal pool or otherwise retreat to the quiet comfort of our accommodations, it's nice knowing there are plenty of great things to do in Lexington, VA when you want them. The same can be said for all the great things to do in Staunton, VA, too! Whatever brings you to the area, there's no better place to stay near Lexington, VA than Steeles Tavern Manor.
Our historic Shenandoah Valley Bed and Breakfast sits on 50 stunning acres, with views of the Blue Ridge and Allegheny Mountains in the distance. Inside the manor, you'll find five luxuriously appointed guest rooms, each with plenty of modern amenities, like gas or electric fireplaces, private en-suite baths with double Jacuzzi tubs, large walk-in showers, and more. We also offer five luxurious cabins that are either newly built or recently renovated to provide the ultimate luxury cabin experience in the area.
This year, explore the Shenandoah Valley with us and experience firsthand just how special this gorgeous part of the world is. Book your room at our Shenandoah Valley Bed and Breakfast today!