One of our favorite things about the bright possibilities the ushering in of a New Year brings us is the opportunity to plan unforgettable romantic getaways in Virginia. The slogan "Virginia is for lovers" is apt, as it's a beautiful place to spend a few days with your loved one enjoying a romantic couples' getaway. Whether you want a cozy place to spend the time or someplace ripe for adventure, you won't find anywhere better for romantic getaways in Virginia than Steeles Tavern Manor.
Not only is Steeles Tavern Manor a top-rated romantic Bed and Breakfast, but it also offers five of the most romantic cabins in Virginia. Having both options readily available in one gorgeous place in the heart of Virginia's Shenandoah Valley ensures couples truly can choose exactly the getaway they've been dreaming of. This is especially true in winter when the chilly weather outside practically begs us to curl up and get cozy together indoors, sharing intimate conversations by the fire and reigniting the flames of passion.
Our accommodations are just the beginning of your romantic getaways in Virginia, though. We're surrounded by some of the top towns and attractions in the state, including the famed Blue Ridge Parkway, Shenandoah National Park, the cities of Staunton and Lexington, some of the best northern Virginia wineries, and so much more. Winter days are perfect for hiking, snowshoeing, watching wildlife, tasting beer and wine, antiquing, and enjoying the company of the person you love the most.
However you choose to spend your romantic getaways in Virginia, it won't take long to see why guests return to Steeles Tavern Manor time and time again. Book a room at our top-rated Shenandoah Valley Bed and Breakfast today!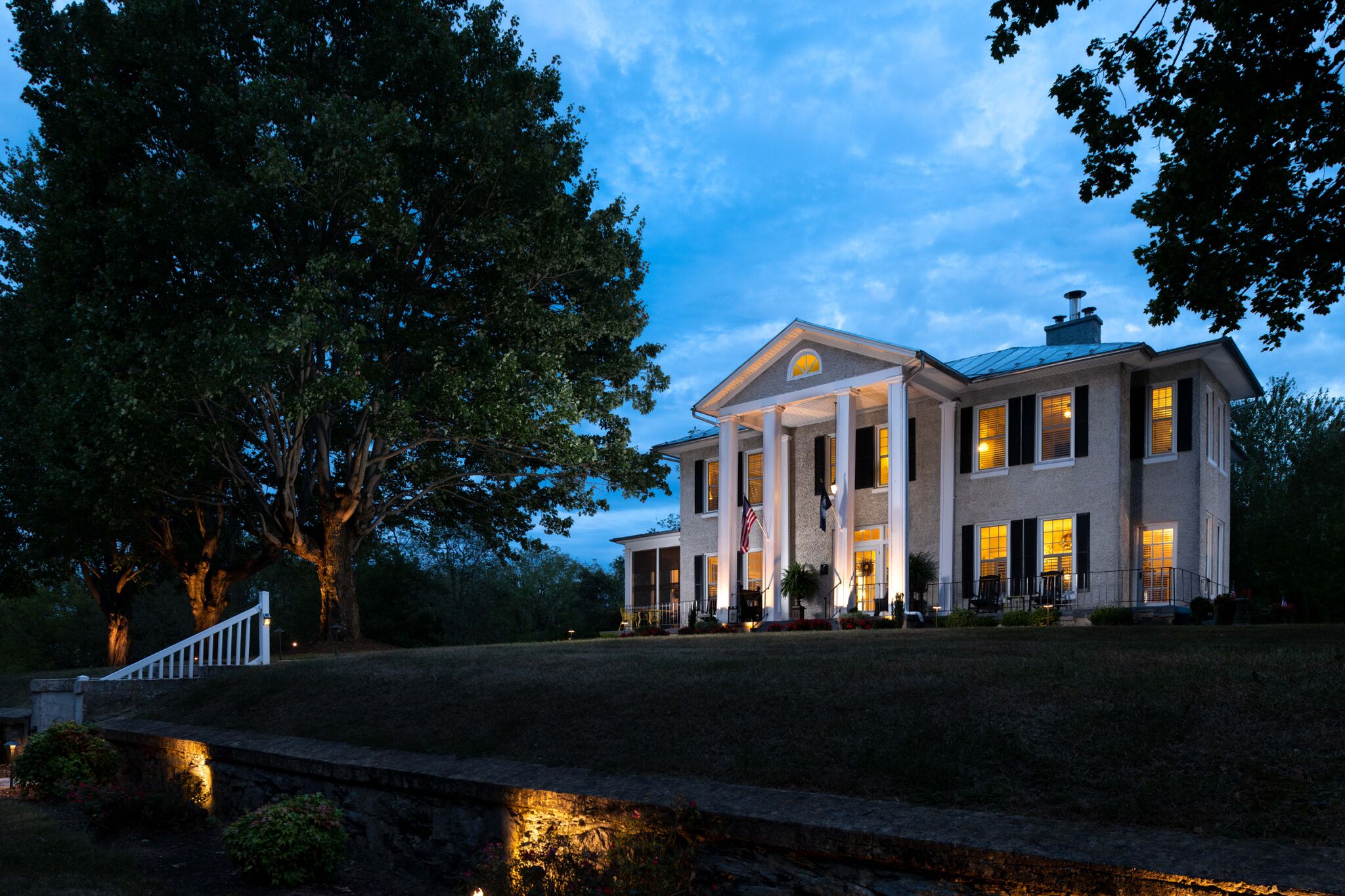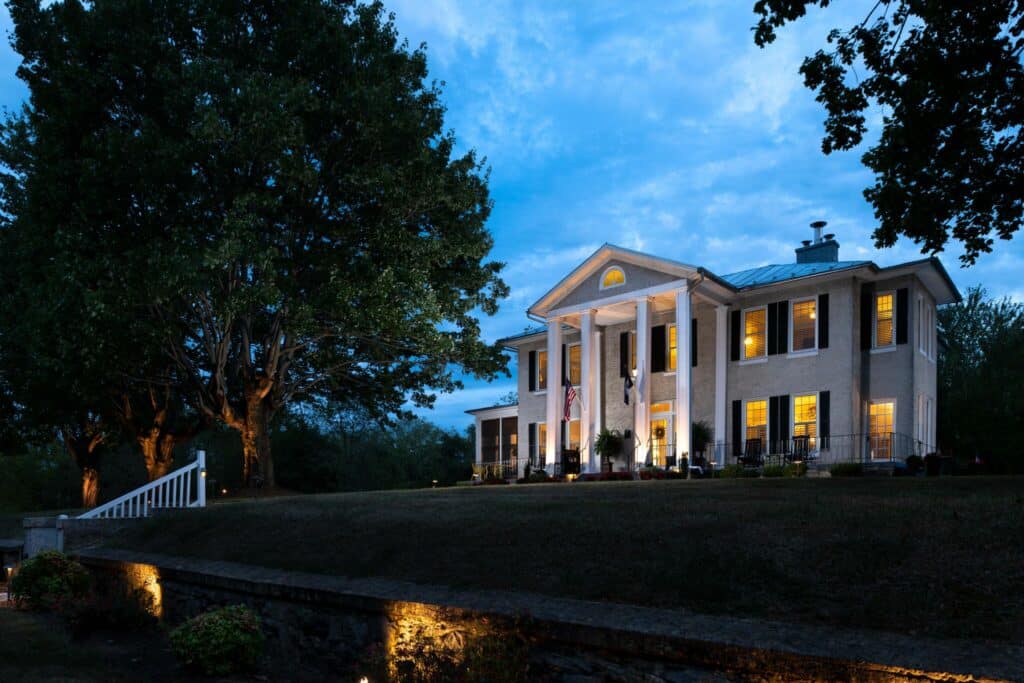 The Best Place for Romantic Getaways in Virginia
We love nothing more than helping guests to plan for the ultimate romantic getaways in Virginia. Romantic getaways are, after all, at the very heart of the Bed and Breakfast industry and offer a delightful alternative to the bland, impersonal lodging you often encounter at modern hotel chains. When it comes to where to spend your romantic getaways in Virginia, there's nothing more unique or memorable than our Shenandoah Valley Bed and Breakfast or our exceedingly romantic cabins in Virginia.
The Manor House at Steeles Tavern Manor offers guests a traditional Bed and Breakfast experience, complete with daily breakfast served fresh for you each morning in our dining room. There are only five guest rooms at our Virginia Bed and Breakfast, which will leave you, at times, feeling as though you have the entire place to yourselves. This is, in part, thanks to our discreet hospitality, too. We know how to strike the right balance between helping you enjoy your time away and leaving you enough time to feel as though you've truly gotten away!
Each of the guest rooms features a king or queen bed, electric fireplaces, jacuzzi tubs for two and/or spacious showers meant to be shared, and all of the high-end amenities you expect from a luxury property like ours. You won't miss any of the creature comforts of home, and you'll feel more than pampered so you can relax and focus on what really matters: enjoying the time away during your romantic getaways in Virginia.
Though we love interacting with our guests and treating them to exceptional hospitality, we also recognize that some couples prefer a more private getaway experience, especially if romance is the focus of the getaway! That's why we're thrilled to also offer our guests five of the most romantic cabins in Virginia. Each of our cabins has been designed to be a cozy, comfortable retreat. With cathedral ceilings inside, large walk-in showers, gas fireplaces, kitchens, and private hot tubs, you'll surely find these cabins have all the makings for unforgettable romantic getaways in Virginia.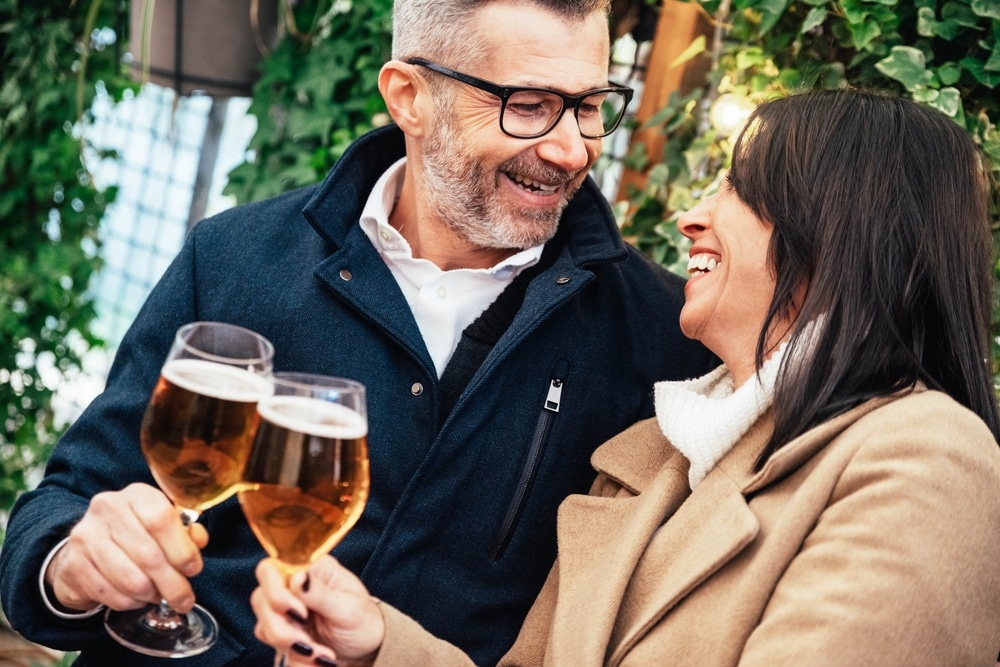 Romantic Things to do in the Shenandoah Valley
We've designed our guest rooms and cabins to be so spacious and comfortable that you may not want to do much other than relax and unwind in a way you simply can't do at home. Romantic getaways in Virginia don't have to be complicated, but we also know how fun it is to plan and enjoy new adventures with our loved ones.
Virginia's Shenandoah Valley is a beautiful place to visit, no matter the season. From big adventures outside to cozy fireside chats, there are plenty of things to do in the Shenandoah Valley. We've included a few favorites below to inspire you as you plan those upcoming romantic getaways in Virginia.
We can't wait to see what the rest of 2023 brings us – but first, let's start planning your romantic getaways in Virginia. Book your room with us today!