If you find yourself mired in cold, wintry weather and dreaming of great vacations to come, then it's time we start talking about the Shenandoah Valley. Winter is certainly a cozy time to visit our cabins, but there's never a bad time to plan cabin getaways in Virginia! In fact, if you want to spend some time in our luxurious cabins in Virginia this summer or fall, then now really is the time to plan!
Cabin getaways in Virginia have proven even more popular than usual over the last few years, which means our luxury cabins in the Shenandoah Valley book up fast. Steeles Tavern Manor and its associated vacation cabins are located in the heart of the Shenandoah Valley between the towns of Lexington and Staunton. From here, guests enjoy easy access to all of the top things to do in the area, including driving the scenic Blue Ridge Parkway and exploring Shenandoah National Park.
We often say we're "in the middle of it all" because we are. Whether you prefer to spend your days outside exploring this stunning part of the country or would rather spend your cabin getaways in VA enjoying quiet time, just the two of you, we'd love to help transform your dreams into reality. But first, it's time to plan. Book your cabin getaways in Virginia today!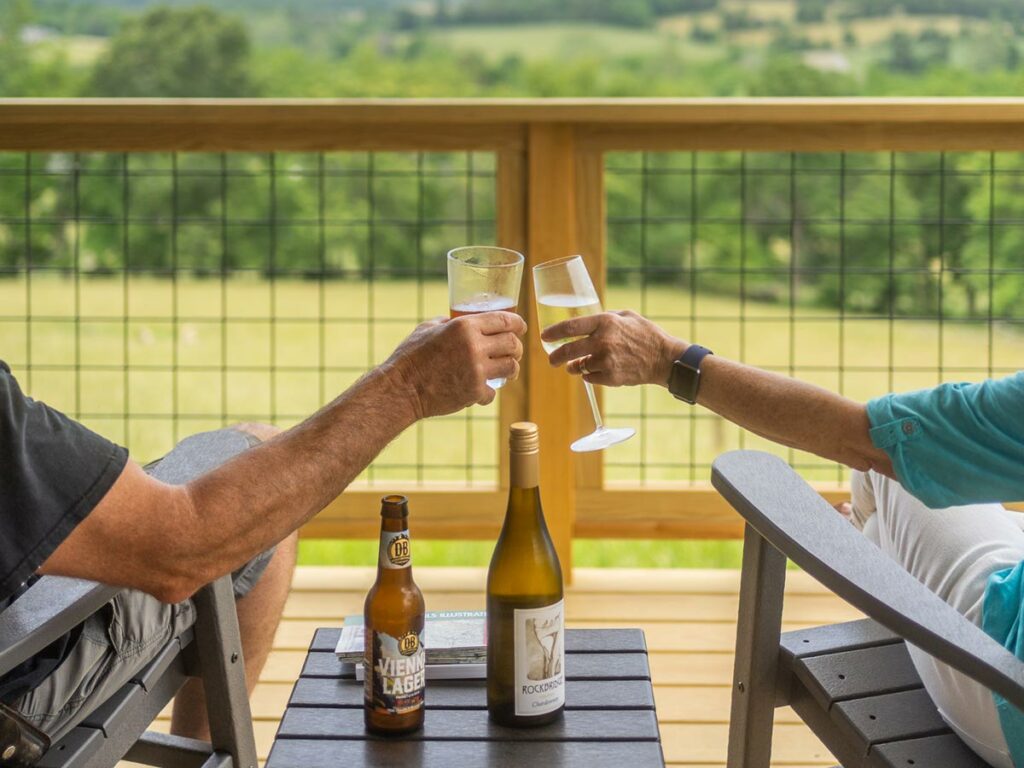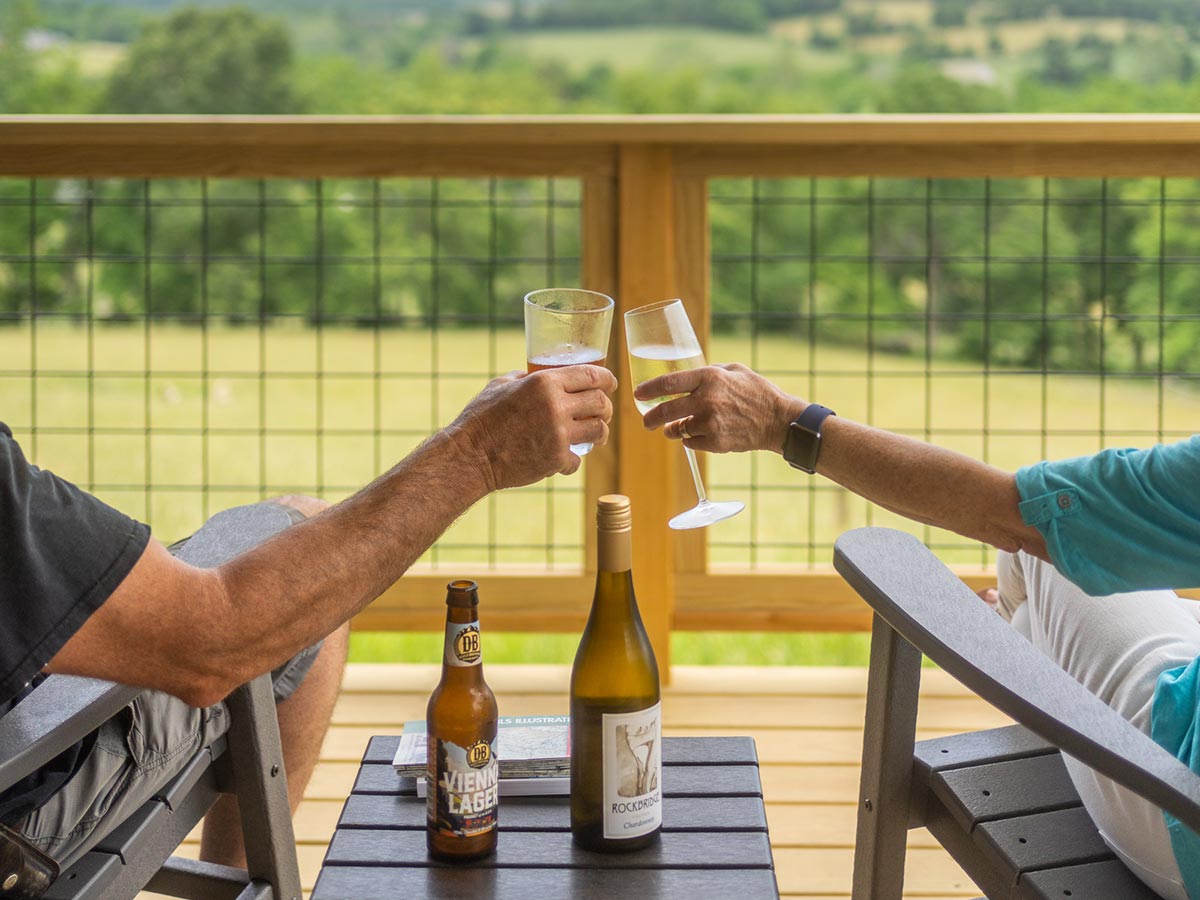 Plan Now For Relaxing Cabin Getaways in Virginia
Cabin getaways in Virginia are inherently romantic, especially when they take place in the Shenandoah Valley at Steeles Tavern Manor. We're surrounded by the stunning beauty of Virginia's Blue Ridge Mountains and within easy driving distance of the area's top attractions. This includes the famed Blue Ridge Parkway, Shenandoah National Park, and the towns of Lexington and Staunton.
Our cabin getaways in Virginia offer guests all the comforts of home but none of the stress that comes with it. From the moment you first set foot onto our property, you'll feel your stress start to melt away. When you enjoy cabin getaways in Virginia at Steeles Tavern Manor, you'll have 50 beautiful acres of land at your disposal and all the privacy you crave.
We currently have five romantic cabins in Virginia. Each of our cabins comes uniquely decorated and is outfitted with a king bed, fireplace, private outdoor hot tub, full kitchen, gas grill, deck, and more. In short, you'll have everything you need to enjoy your cabin getaways in Virginia.
The Ivy and Sunset cabins are on a tall ridge offering breathtaking views of the distant Allegheny Mountains, while the Pond View cabin, our dog-friendly cabin, sits on the quiet banks of our private pond. In our newest cabins, the Treetop, and Mountain View cabins, you'll find wonderful views and offer luxury amenities such as heated bathroom floors and an outdoor shadow at the Treetop cabin. In short, one of our five cabins is sure to provide you with the cozy, luxurious cabin getaways in Virginia you've been looking for.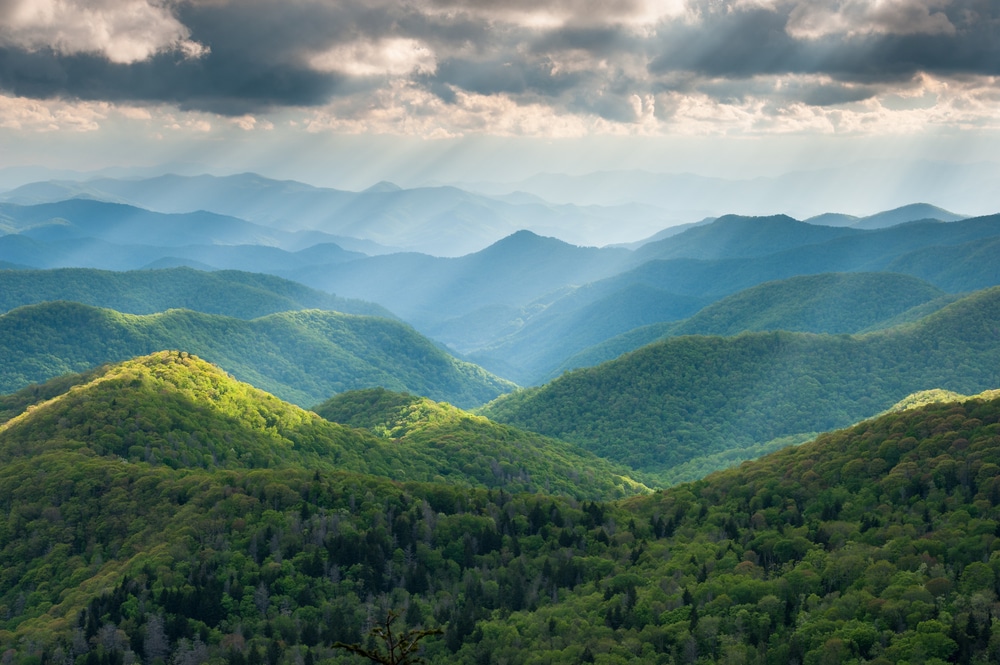 Things to do in the Shenandoah Valley This  Year
Winter is a wonderful time of year to curl up and get cozy, and there's no better place to do it than our romantic cabins in Virginia. Outside, you'll find a wintry wonderland ripe for adventure and the bustling towns of Staunton and Lexington. Inside, you'll find cozy spaces and romantic moments. It's the perfect antidote to stress at this time of year. If you are looking for ideas to enjoy this area more, here are a few of our favorites:
As you can see, cabin getaways in Virginia can be everything you want and more. How you spend your time here is entirely up to you, but we would love to share our beautiful slice of the Shenandoah Valley with you this year. Book your cabin getaways in Virginia today!