If there's one thing we love about summer, it's getting outside for a bit of hiking along the Blue Ridge Parkway or the Shenandoah National Park.  There are so many wonderful hikes in the area, too, but one of our favorite places to send guests is Crabtree Falls VA.  It's a wonderful place to enjoy an afternoon picnic, and to soak up the beautiful scenery this area is so well known for!
Crabtree Falls VA is one of the many great hikes in the Shenandoah Valley, and it just so happens to be just minutes away from our Bed and Breakfast, too. There are so many fun things to do in the area that you'll never get bored. However, when you need a bit of time to yourself for rest and relaxation, we have that covered, too!
We offer 5 stately guest rooms in our luxurious Manor and five more private cabins on our property, along with 50 beautiful acres to explore and a range of amenities that will delight the most discerning of travelers. There's no better place to relax and unwind this summer.  Book your room at our Shenandoah Valley Bed and Breakfast today!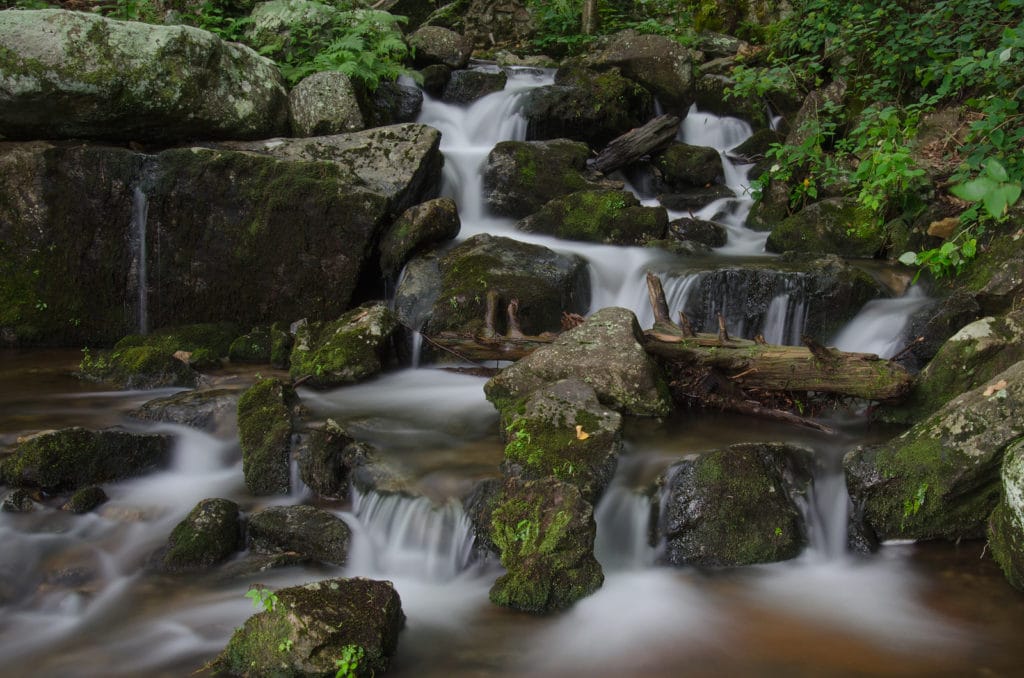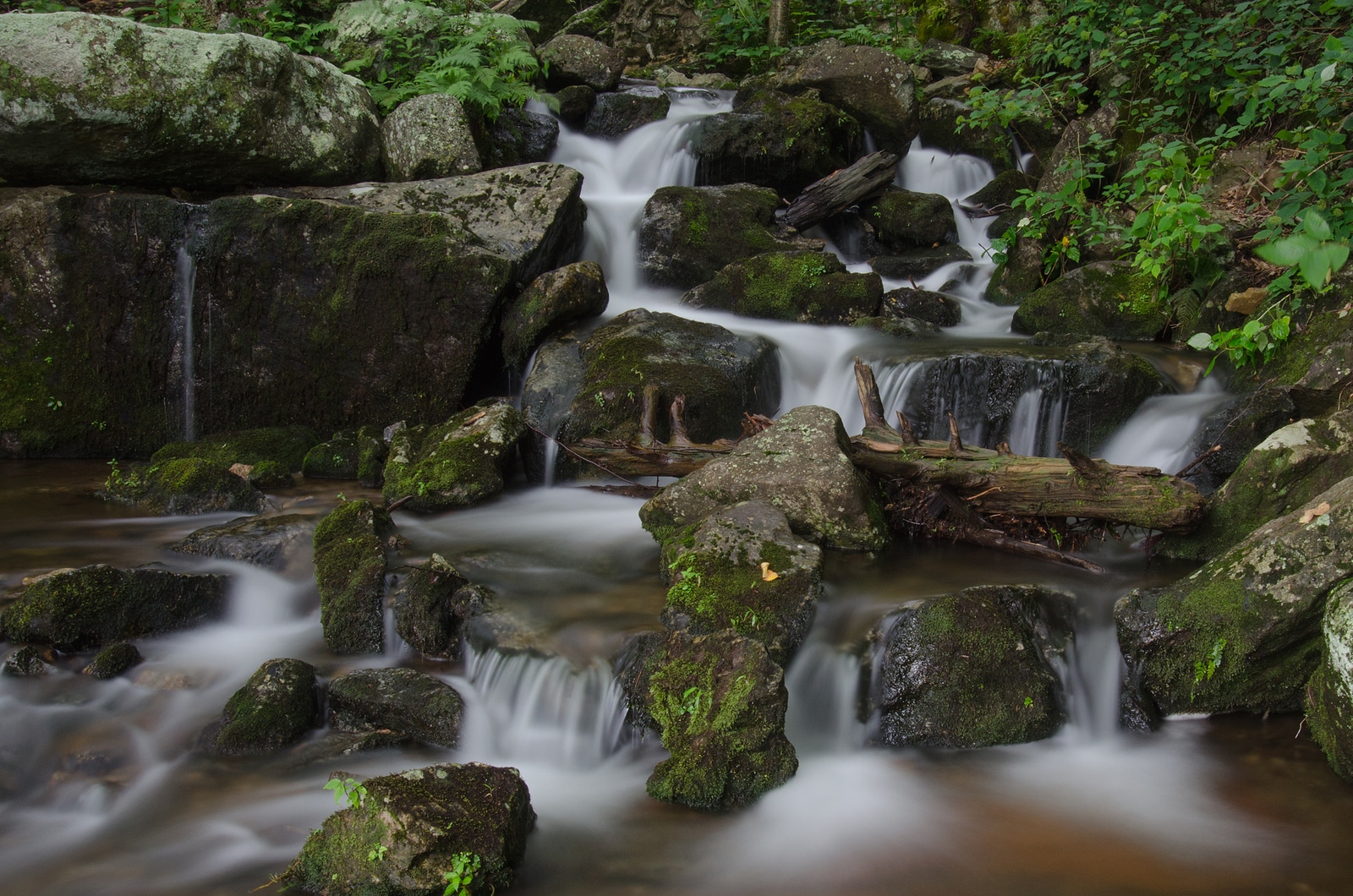 Hike the 2.5 Miles to Crabtree Falls VA
When it comes to hiking trails, there are plenty to choose from!  However, one of our favorite trails in the area is the trail to Crabtree Falls VA.  Not only is it a beautiful trail, but it's accessible for a wide range of travelers and a great place to relax with a picnic in the afternoon. The vertical drop of this waterfall is considered the highest east of the Mississippi River, too, which adds to its popularity.
In total, Crabtree Falls VA cascades down for 1,200 feet. Though it's technically 5 main cascades and several smaller ones along the way, they add up together to be a truly spectacular sight. The hiking trail to get to the falls is only about 2.5 miles roundtrip. Though it is short and relatively accessible, it is rated as moderate thanks to its steep incline and rocky terrain.
It doesn't take you long to get to the first overlook of the falls, either.  Just 700 feet into the hike from the parking area, on a gently sloped and paved section of the trail, you'll be greeted by the tumbling waters of Crabtree Falls VA.  From there, continue along the trail (this is the part that gets a bit more strenuous), and you'll enjoy 4 more overlooks offering beautiful views of the waterfall, the Tye River Valley, and the Blue Ridge Mountains.
Cross the bridge in front of the waterfall, and you'll enjoy the picture-perfect views of Crabtree Falls VA that you've been craving. From there, we recommend continuing on the trail to Crabtree Meadows, where you'll enjoy beautiful wildflowers throughout the summer. Here's a detailed guide of what to expect when hiking at Crabtree Falls VA. Scenery abounds at this waterfall, and that's why we recommend taking and enjoying a picnic.  Our Crabtree Falls Picnic includes the following:
Trail map
List of our favorite picnic spots
Picnic for 2 including 2 sandwiches (STM pimento cheese, turkey & cheese, or chicken salad), homemade pasta salad or dixie caviar, fresh fruit, STM cookies, 2 bags of Route 11 chips, and 2 bottles of water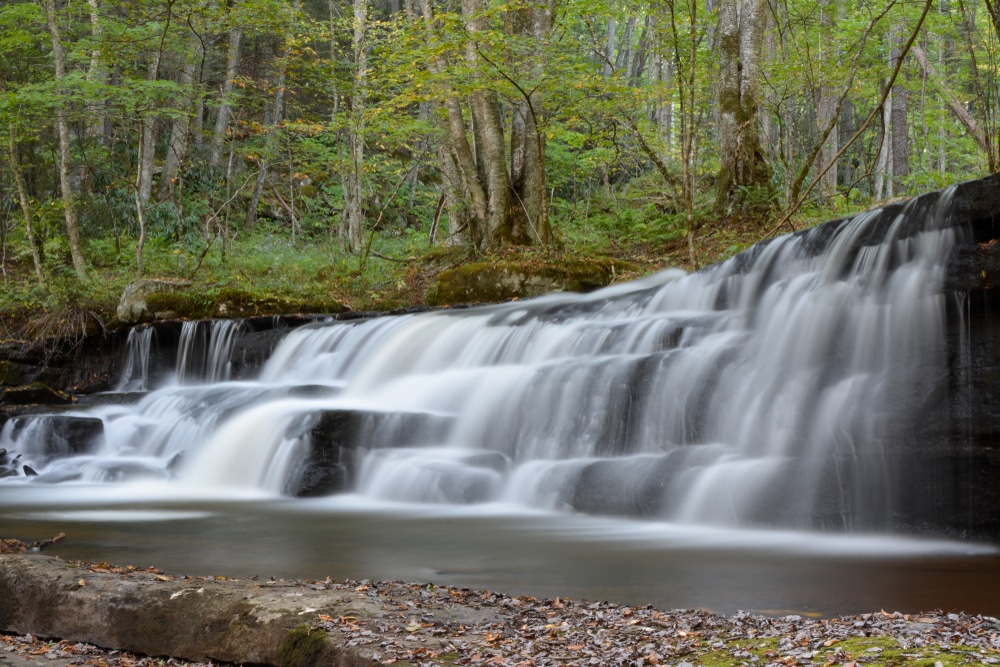 Other Waterfall Hikes in the Shenandoah Valley
As wonderful as Crabtree Falls VA is, there are plenty more beautiful waterfall hikes in the Shenandoah Valley worth taking. Here are 5 of our favorite waterfall hikes, all within an hour or so of Steeles Taven Manor:
One of the best things about staying at our Shenandoah Valley Bed and Breakfast is waking up the peace and quiet of our 50-acre property and enjoying a leisurely and delicious breakfast.  After that, adventure is yours for the taking. With great attractions like Crabtree Falls VA, the Blue Ridge Parkway, and the Shenandoah National Park nearby, there's certainly plenty to choose from!
Are you ready for some adventure this summer? Book your room at our Shenandoah Valley Bed and Breakfast today!