Are you looking for somewhere cozy and beautiful to enjoy fall foliage this year?  Our Bed and Breakfast, located in the Shenandoah Valley and minutes from the Blue Ridge Parkway is exactly what you're looking for. The Blue Ridge Parkway and the Shenandoah Valley are two of the most beautiful parts of the country. Visit at any time of year, and you'll be blown away by the stunning natural beauty of this area.  Visit during the fall months, though, when the fall colors are at their peak, and you'll be left speechless. Fall is a truly spectacular season that is absolutely bursting with color.
If the Blue Ridge Parkway is not yet on your radar as a spectacular place to enjoy fall foliage, it should be.  Though it varies from year to year, fall colors on the Blue Ridge Parkway usually reach their peak in mid-late October and often last well into the first weeks of November. And, of course, the colors will change starting in the higher elevations before the work their way down into the lowlands. If you've always wanted to see the vibrant transition between fall and winter, then now is the time to plan your getaway to our romantic Bed and Breakfast.   Book your room today!
Fall Foliage Near the Blue Ridge Parkway
There's no simple way to predict when the fall foliage on the Blue Ridge Parkway will be at their peak beauty, but you can be pretty confident that visiting anytime in the month of October will be a visually rewarding experience.  There are plenty of ways to enjoy these vibrant hues of fall, too.  It's can be as simple as getting in the car for a drive or taking a hike through the wilderness, or just relaxing and enjoying the view on our own 50-acre property.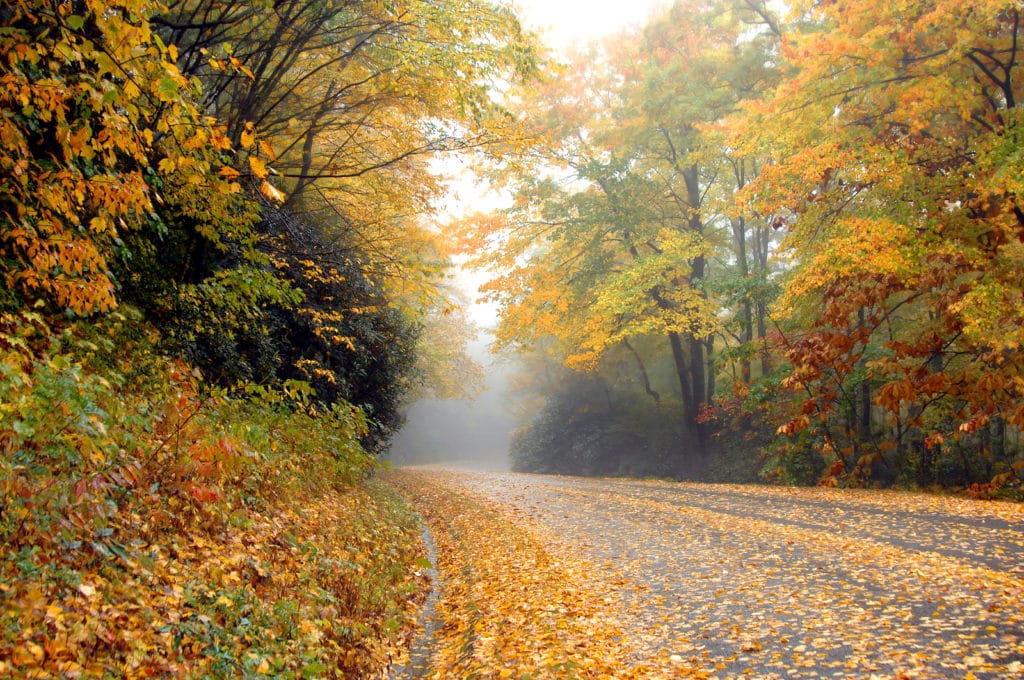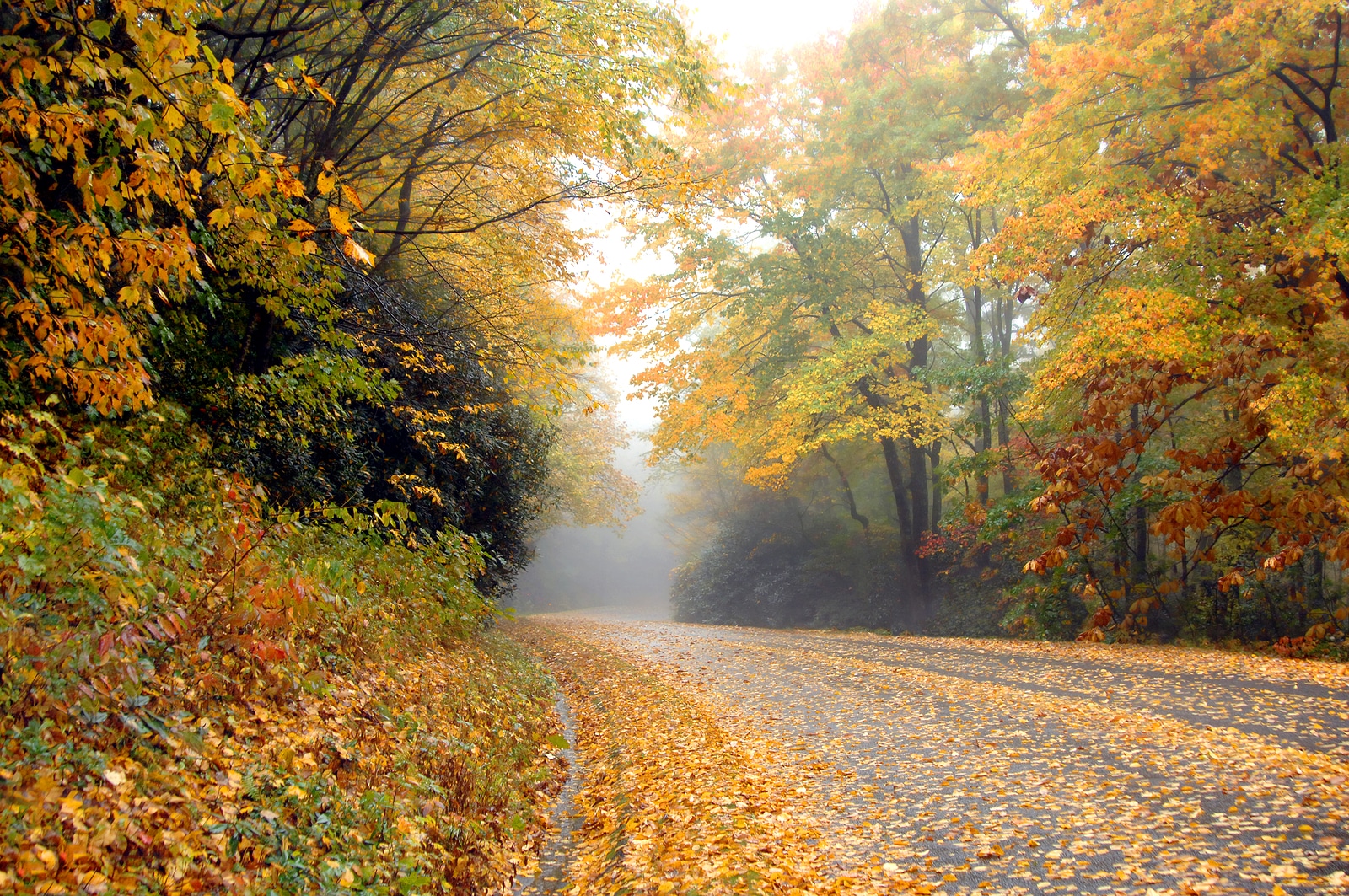 The first 90 miles of The Ridge Section of the Blue Ridge Parkway is what is closest to our Inn, and there are some truly beautiful areas to enjoy along this stretch of highway, especially in the fall! If you're up for more scenic drives in the area, know they can stretch for many more miles along this exceptionally beautiful part of the world.  In certain places and on clear fall days, you can see these gorgeous fall colors stretch for up to 50 miles beyond where you stand.  It's simply breathtaking, to say the least.
To enjoy those classic fall foliage views near the Blue Ridge Parkway, here are a few of our favorite places to go: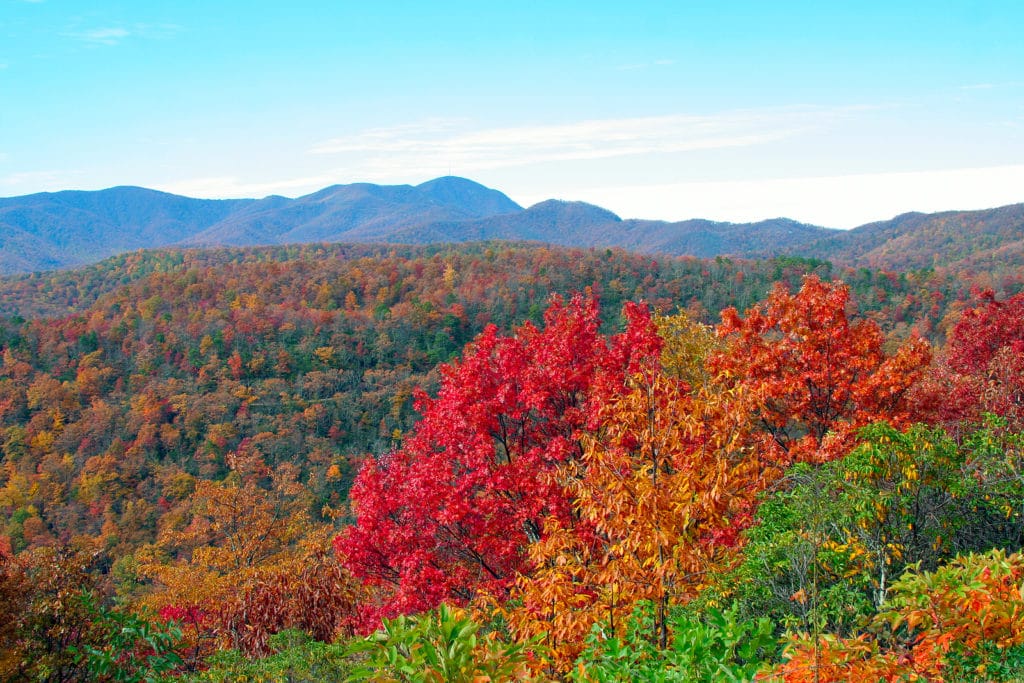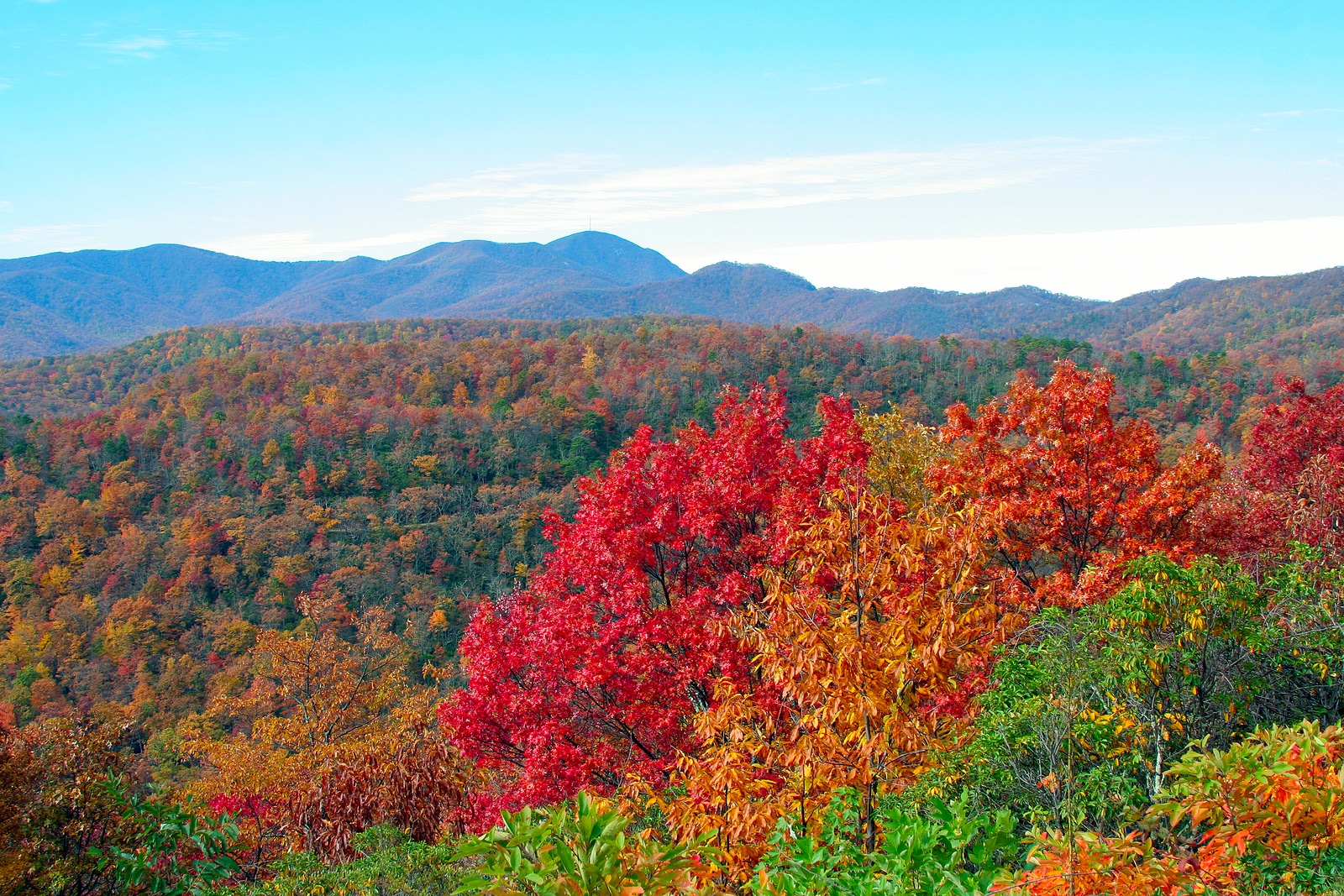 More to do in Fall Near our Virginia Bed and Breakfast
At this point in the year, we're normally looking forward to a fall calendar packed with fun events.  One of our favorites it the Shenandoah Fall Foliage Bike Festival.   Unfortunately, as with most big in-person events, it's been canceled for 2020.  However, that doesn't mean you still can't enjoy Shenandoah National Park in the fall, by bike, car, or on foot.  In fact, we think getting outside for some fresh air and exercise, and of course, let's not forget about the stunning fall foliage, is exactly what you need this fall.
While the Blue Ridge Parkway is certainly beautiful during the peak of fall foliage, we'd be remiss not to mention Skyline Drive to the north of us. Skyline Drive runs north to south for 105 miles along the crest of the Blue Ridge Mountains, before reaching the start of the Blue Ridge Parkway in the south. As you travel this incredible road, make as many stops as please to enjoy the views.  There are almost 70 overlooks that offer stunning views of the Shenandoah Valley to the west or the rolling Piedmont to the east.
The fun really never stops in the fall months.  Another beautiful drive to take during fall foliage season is the Appalachian Waters Scenic Byway, which has its easternmost point in Lexington, Virginia. It's a gorgeous drive and well worth your time. While you're in the Lexington area, take the time to explore some of the other great hikes in the area, including Chamber's Ridge Trail and Laurel Run Trail. You can also take a scenic bike ride in the area, including on the Lexington-Goshen Cycling Route.
Enjoy Fall at our Romantic Cabins in Virginia
Above all else, take the time to enjoy the colorful fall colors from our beautiful Bed and Breakfast, located near the stunning Blue Ridge Parkway in Virginia. There's so much to do here each fall, and we'd really love to share it with you.  We offer three romantic cabins on our 50-acre property, which will afford you the romance and privacy you crave this fall.  If you'd rather stay in our luxurious mansion for a true Bed and Breakfast experience, we'd love to host you there, too!
Whatever it is you're looking for this fall, it's your turn to enjoy an unforgettable vacation at our beautiful Bed and Breakfast.  Book your room today!