Downtown Staunton, VA will be transformed into a magical village during the weekend of September 27-29, 2019. Muggles and Wizards from far and near will prowl the streets of the historic town and enjoy themed dining and shopping (complete with owls and magic wands) during the 4th annual Queen City Mischief and Magic.
Begin the weekend on Friday, September 27 starting at 3pm, with a greeting from Norberta the Dragon. Take a selfie in your robe with Norberta before moving on to the Wizard Trivia Contest. Do you have the best recipe for that secret potion?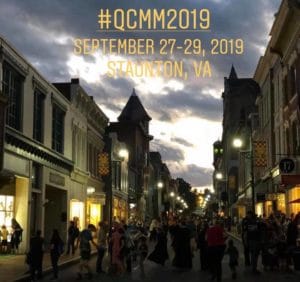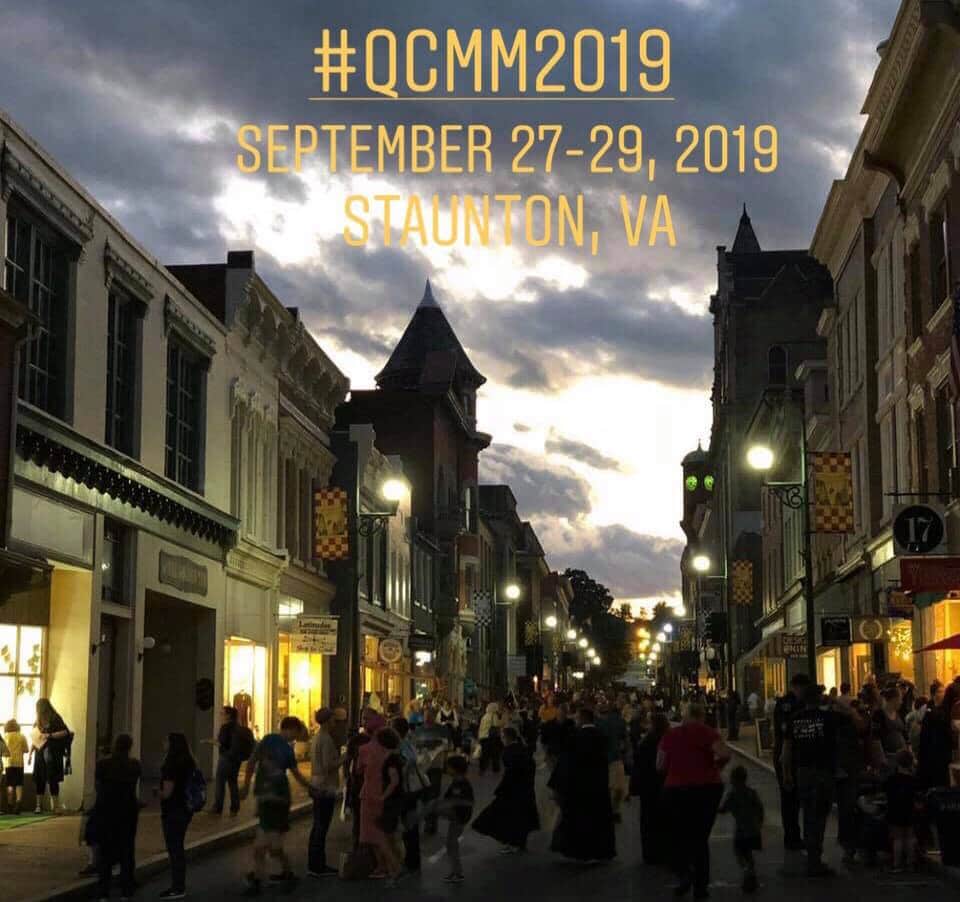 There will be two Games of Quidditch Friday evening on Beverly Street in the Huffle Block.  The magical fun continues with the Fire Circus at the Wharf Lot followed by the Wizard Dance Party on the MBU Stage at Sunspots Pavilion. Ghosts of Staunton Tours will also bring you other-worldly experiences during your visit to Queen City Mischief and Magic. Friday night's festivities end with the Fire Circus at the Wharf Lot and the Wizard Dance Party on the MBU Stage at Sunspots Pavilion followed by the Dragon Wagon from 9-10pm.
Saturday, September 28 is full of magical shopping and mischief galore! Take a workshop about Wand Dueling, shop for a proper costume for wizardry, and learn some magical dance steps at the Yule Ball Dancing Workshop at the American Shakespeare Center.  See a magic show (learn a few tricks of your own) performed by Fytherly Undercliff at 11:30am and one by Tyler the Magician at 12:30pm. Observe a Live Owl Show in the afternoon and play some Wizard Chess at Ravenclaw Block. Saturday afternoon also features a costume parade where you can lots of Harry Potter look-alikes! 
There is more happening on Sunday, September 29 too! A 3D Chalk Art show begins at 9am at the Staunton Augusta Art Center. If you were not able to see the magic shows or duel with your wand on Saturday, those activities will continue on Sunday. The big addition to the Sunday schedule is the Slytherin Snake Show being held at noon and 3pm at the Sunspots Pavilion Stage.  
We will show you magical hospitality when you stay at Steeles Tavern Manor B&B during the Queen City Mischief and Magic Festival! Wave your magic wand  (or just user your mouse and click) to make your reservation today for September 27-29, 2019.