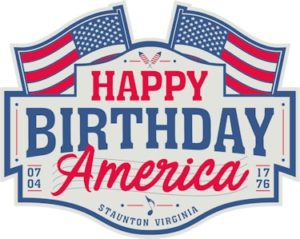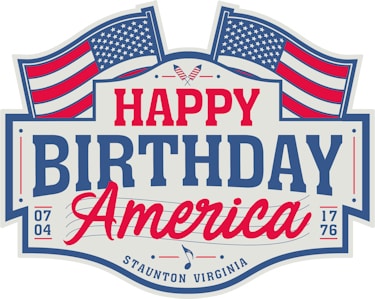 Summer is here and the first long weekend of the season – Memorial Day – has ended. It's time to plan a summer getaway to Steeles Tavern Manor B&B for the 4th of July Holiday. There are lots of celebrations, parades, fireworks, and cookouts in our area that week and you're invited to make a reservation for that special time. 
In Staunton, VA – just a 28-minute drive north from Steeles Tavern – "Happy Birthday America" will celebrate its 50th anniversary while honoring our country's Independence Day.  The celebration was started by The Statler Brothers as a free concert for the community. And the ol' fashioned 4th of July celebration has grown and become quite a tradition! It all happens at Gypsy Hill Park in Staunton.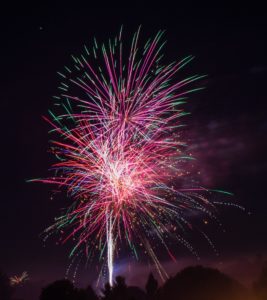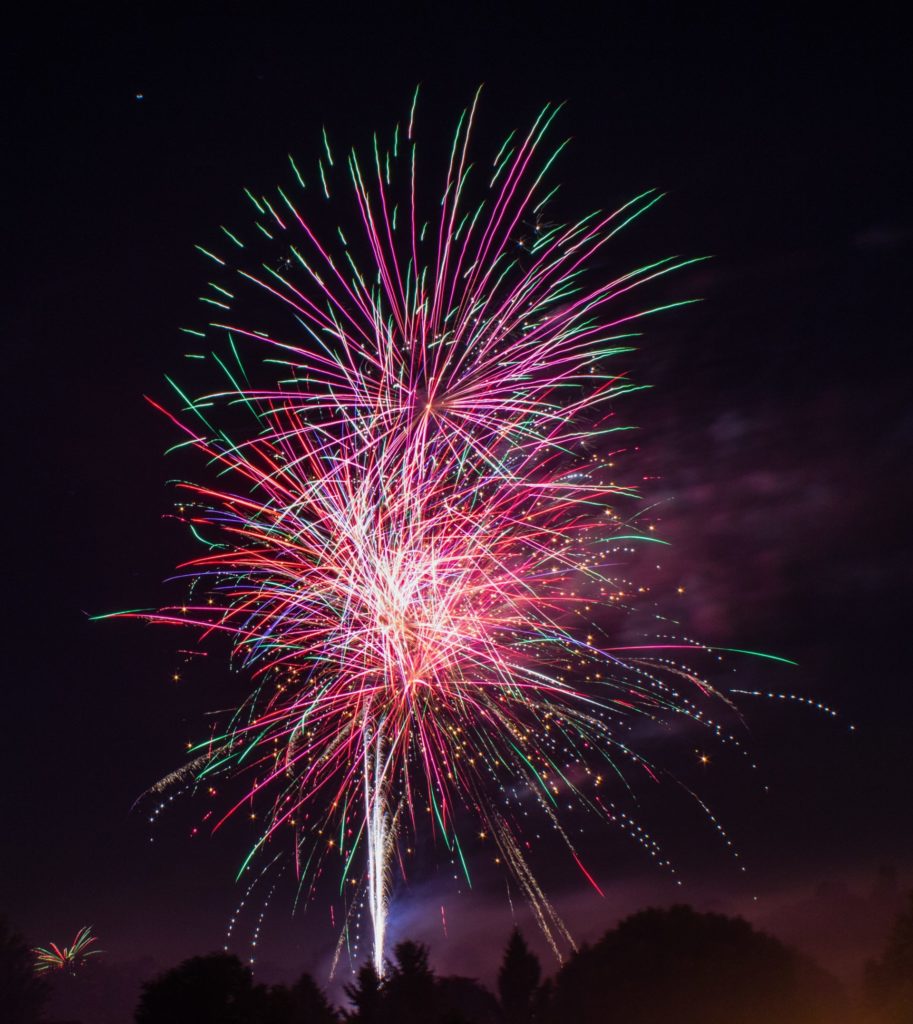 June 30 is the date for the first event of the week. The Miss Happy Birthday American Pageant will crown queens in eight different age categories starting at 1pm in the Gypsy Hill Park Gym. The celebration continues on July 3 with a Vespers Service. This year the keynote speaker at the service will be Ruth Graham, daughter of the late Billy Graham and founder of Ruth Graham Ministries. After the Vespers service, participants will line-up for the traditional Chair Dash. This is an event that happens only in Staunton VA and only on the 4th of July Weekend! 
Independence Day is filled with fun for all members of the family! The actual Chair Dash starts at 6am followed by the 5k Run/Walk. The 4th of July Parade begins at 10am immediately followed by the "Parent-Child" Baseball Games. Entertainment will be happening on two different stages from 1pm until about 10pm. The main concert will feature Wilson Fairchild and The Malpass Brothers.  Fireworks will light up the sky immediately following the concert! 
We encourage you to stay with us through the following weekend, travel south on US Rt 11 for about 18 miles, and experience First Fridays in Lexington, VA.  Each First Friday features receptions at the various galleries (5-7pm), live music (after 7pm), and great food at your choice of varied restaurants.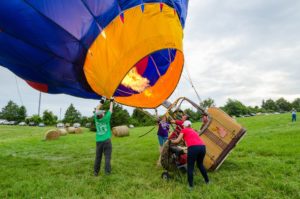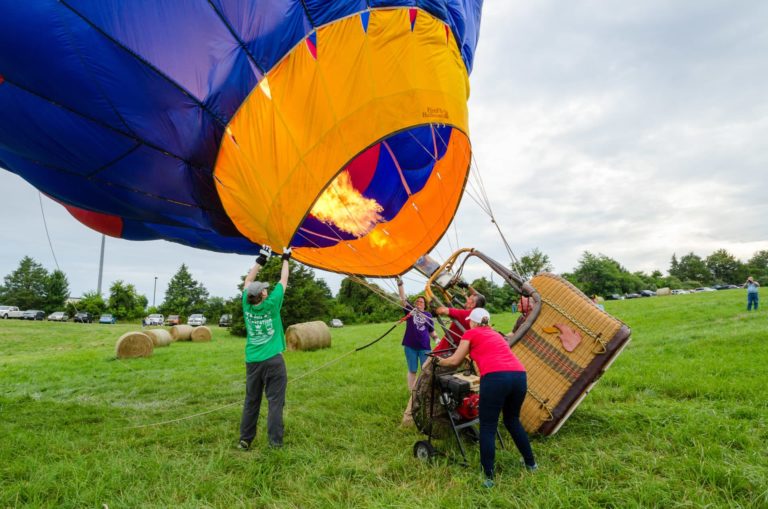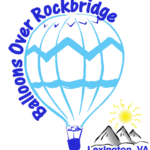 On Friday and Saturday, July 5 & 6, 2019, will be your chance to experience Balloons Over Rockbridge. This event is a fund-raiser for various charitable organizations in Rockbridge County and takes place at the Virginia Horse Center Oak Hill Property. This year, profit from the balloon festival will be distributed between Lisa's House/Project Horizon and Tiny Seed.
The full schedule includes music, food, wine, beer, and opportunities for a tethered balloon ride or an even a flight on Friday evening.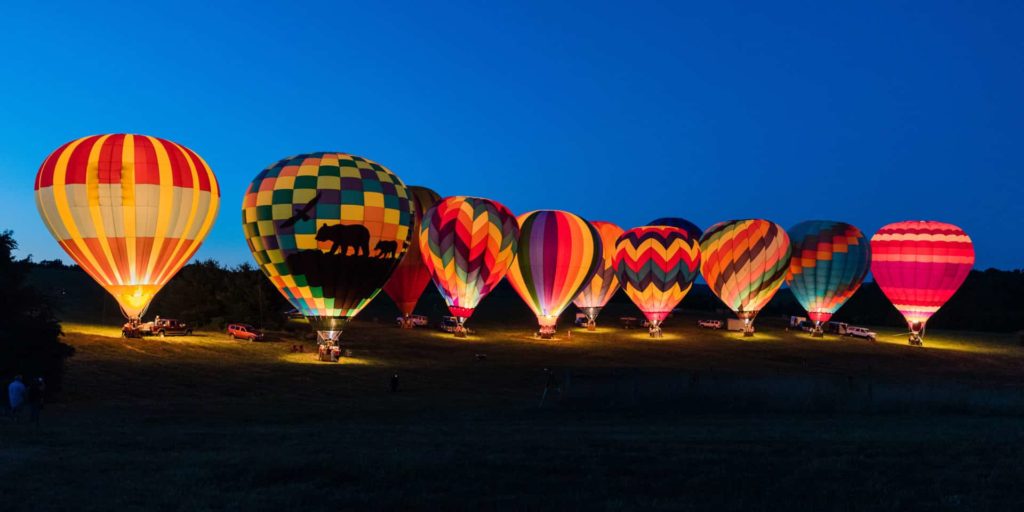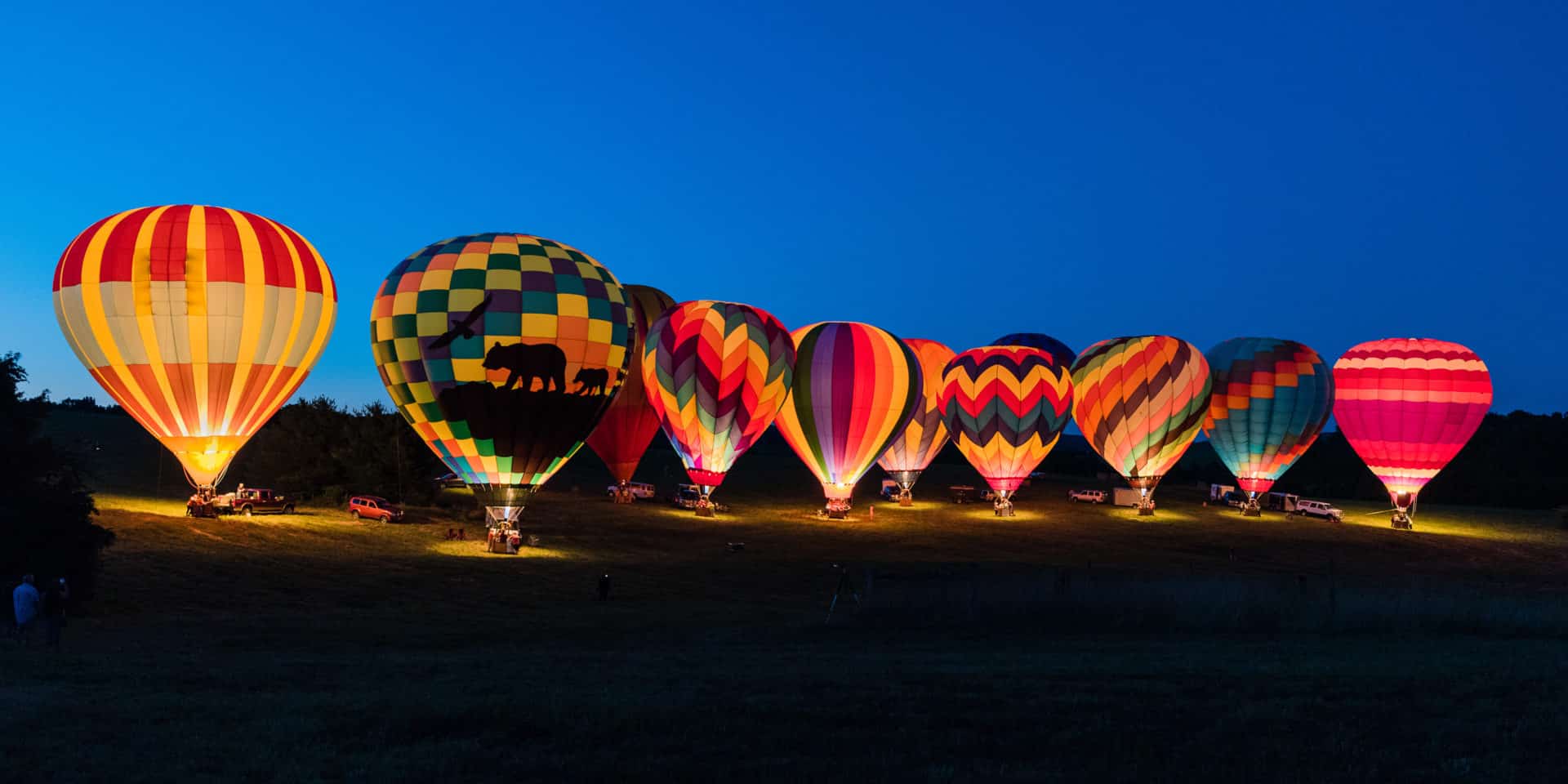 Balloons Over Rockbridge concludes its festivities with the Ed McDaniel Memorial Balloon Glow Finale. Bring a chair to enjoy the music and watch the balloons in flight over the Shenandoah Valley.
July 4 is closer than you think. Make your reservation for one of our cabins or in the Manor for Independence Day.