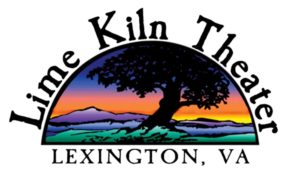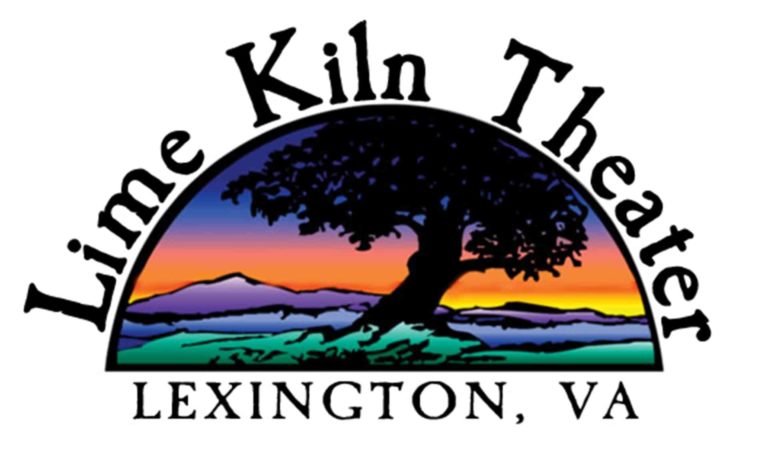 One of the most unique performance centers east of the Mississippi is located in the Shenandoah Valley of Virginia and is an easy 25-minute drive from Steeles Tavern Manor B&B. The Lime Kiln Theater is set within the walls of an abandoned century-old lime quarry and kiln.  The quarry was first used for a performance in 1967 when two Washington & Lee students produced A Midsummer Night's Dream. That stage was "dark" after that first production until fifteen years later Tommy Spencer convinced the owner of the property to donate the use of the land to more stage productions. In 1984, Lime Kiln Theater produced 12 performances of one play and had a total audience of 2000 theatergoers.  Lime Kiln grew their audience and list of performances until 2012 when it closed due to economic challenges and changes in the culture.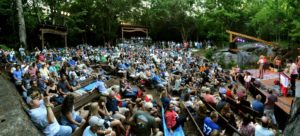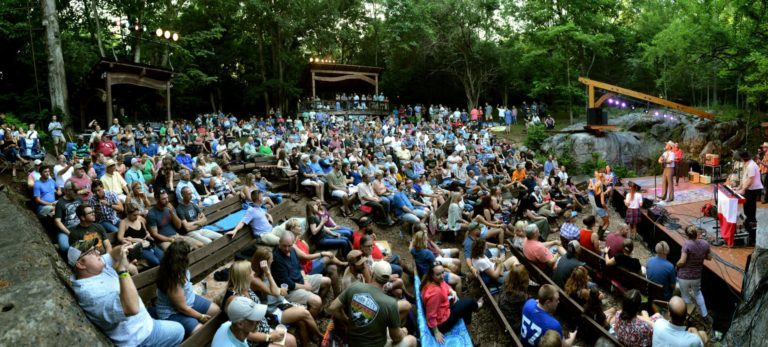 The Lime Kiln Theater reopened in 2014 under a new board of directors with renewed energy and a new vision. With Spencer McElroy serving as executive director, the performance space has sprung back to life! The two stages, "The Kiln" and "The Bowl" will host their 2019 concerts beginning on May 10 and continue through September 28.  Most performances will take place in The Bowl – unless the weather is "less than cooperative," then the concert will move to The Kiln to protect the performers' instruments.
The concert schedule for this season includes a total of ten evenings of music. Included in this year's concert line-up are several multiple Grammy Award winner (Chris Thile, Bruce Hornsby), an all-female group that plays eclectic original music, a Texan blues/country/Cajun singer, several Bluegrass soloists and bands, and some local favorites.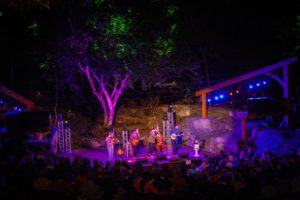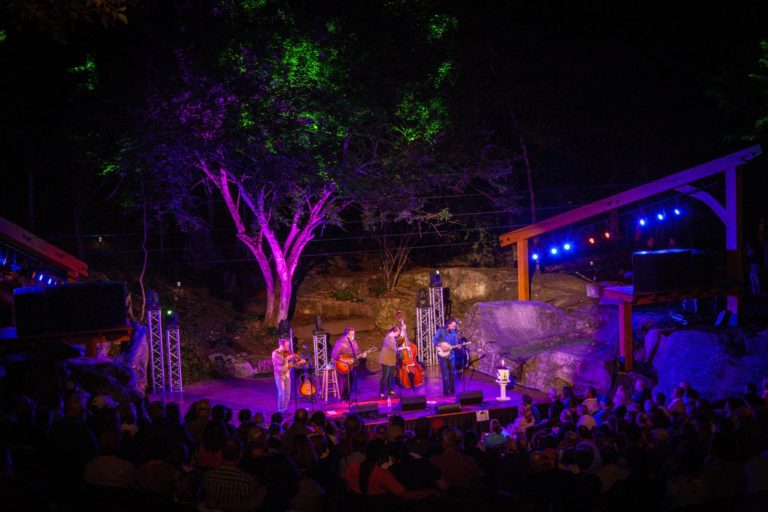 In early August, Steep Canyon Rangers – one of our favorite Bluegrass Bands – will play at Lime Kiln Theater. The band members are from Asheville and Brevard, NC and we have attended a number of their shows. Trey plays the banjo and used to play in a bluegrass band so he understands the work, practice, dedication it takes to make a band successful and popular. He also has felt the joy and satisfaction when the music comes into perfect harmony for the group. We want to celebrate the Steep Canyon Rangers concert with a special package for you, our guests!  
The special package will include 2 tickets to the Steep Canyon Rangers concert at Lime Kiln Theater on Saturday, August 3, 2019 and a Tailgate dinner before the concert. We will provide a four-course dinner, including wine and beer and set-up some friendly games of "Corn hole" before the music begins. This special package is $150 for two people. Please call us to make your reservation for this special fun deal: (540) 377-9494.
Make your plans now to stay at Steeles Tavern Manor B&B in  the Shenandoah Valley this summer and attend a concert at Lime Kiln Theater.