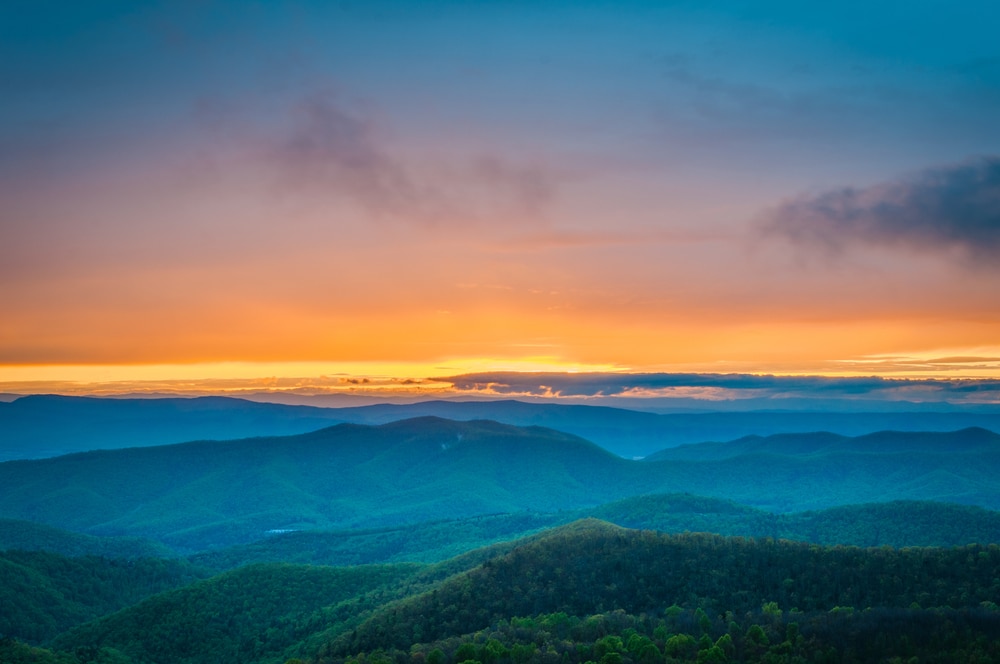 Do these cold and isolating winter months have you craving a change of scenery?  Break that cabin fever and come experience what we think is the best couple's getaway in VA!  Romantic getaways are a special part of everything we do here at Steeles Tavern Manor and something we're thrilled to be a part of. Whether you choose to stay in our exceedingly romantic Manor House or prefer a more intimate escape in our private cabins, we're sure a trip to our Shenandoah Valley Bed and Breakfast is just what you need this February!
When it comes to planning a romantic couple's getaway in VA, we know one of the most important considerations to take into account is where you're going to stay. After all, it's pretty likely that your lodging accommodations will feature prominently in your romantic getaway. You can't go wrong when choosing our Shenandoah Valley Bed and Breakfast.  We'll do everything we can to help set the perfect stage for your couple's getaway in VA. Isn't it time you booked your getaway to Steeles Tavern Manor?
Why We're Considered the Best Couple's Getaway in VA!
It's bold to assert that Steeles Tavern Manor Bed and Breakfast is the best couple's getaway in VA, but we don't think it will take you long to come to the same conclusion.  We know from our own experiences just how special romantic getaways can be, and we don't think the chance to reconnect and reignite your love for one another is something to be taken lightly. Luckily enough for couples everywhere, romance is at the very heart of everything we do here at our Shenandoah Valley Bed and Breakfast.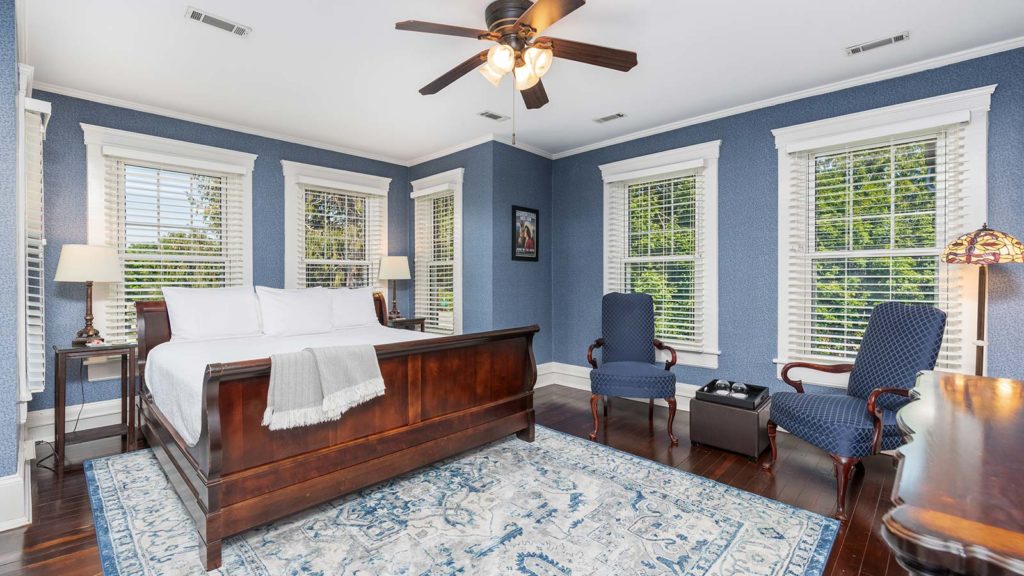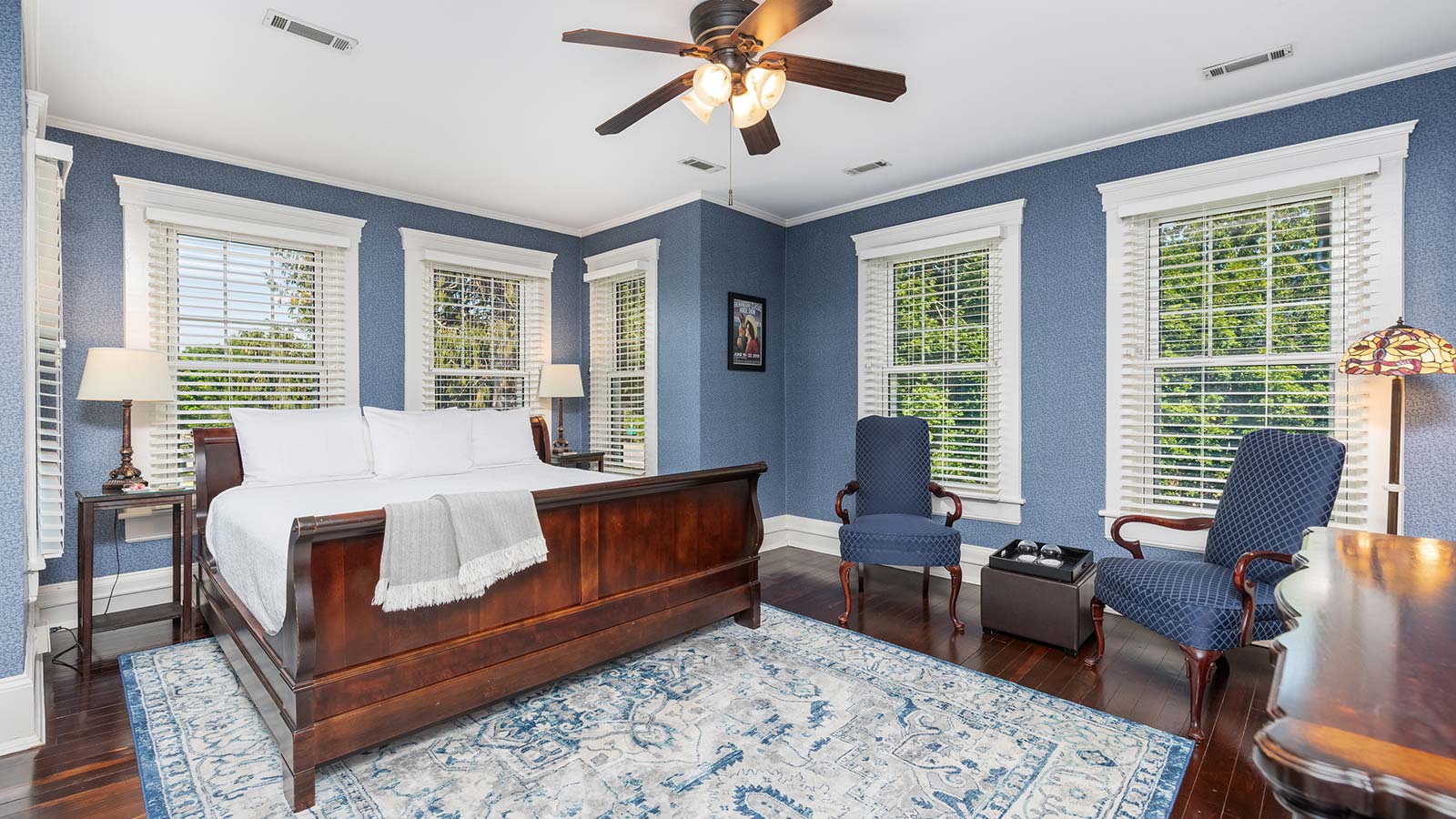 From the moment you arrive at our stately manor or private cabins, it won't take you long to slip into a peaceful and romantic mindset, either. As you step through our doors, you'll know this place is different, and you're in for something special during your couple's getaway in VA. We offer 5 spacious guest rooms in the manor, each of which is appointed with a delightful range of amenities, including gas or electric fireplaces, and private en-suite baths with double Jacuzzi tubs or large walk-in showers.
We also offer 4 (soon to be 5!)  intimate and romantic cabins for your couple's getaway in VA. Each of our romantic cabins in Virginia has a king-sized bed, a private outdoor hot tub, a large bathroom, and a living room with a gas fireplace, as well as full kitchens, gas grills, private decks from which to enjoy the quiet solitude of our beautiful property, and luxurious robes to curl up in.
Guest staying with us in the Manor House will wake up to a delicious breakfast prepared fresh right here in our kitchen. These breakfasts are proudly prepared using as many local ingredients as possible, helping to support our neighboring farms and growers. We also grow some of our own herbs and vegetables. We are happy to accommodate vegan, vegetarian, lactose intolerant, and other dietary restrictions to the best of our ability and with at least 24 hours advance notice.
Breakfast isn't included for guests in our cabins, but each cabin is equipped with full kitchens to use throughout the duration of your stay. If you'd like a little extra pampering, though, we're happy to help you out! We offer a delicious continental breakfast basket that is delivered to your doorstep, or we'll help you enjoy breakfast like a local by delivering a variety of local breakfast foods for you to prepare in your kitchen. You can review and book both options here.
As if that weren't enough to make your couple's getaway in VA special, we're also offering dinner for our guests between the months of November – April.  We are now offering a bowl of homemade chili or baked potato soup in the evenings from 5:30 – 8:30 pm for just $12. You can place an order up till 8 pm each evening. Each bowl comes with warm bread, corn muffins or crackers, and fruit. If you're staying with us in our cabins, you can order and pick up the soup curbside. Or, cabin guests can also arrange for our Grill Your Own Steak Dinner Package, which can be enjoyed at your leisure.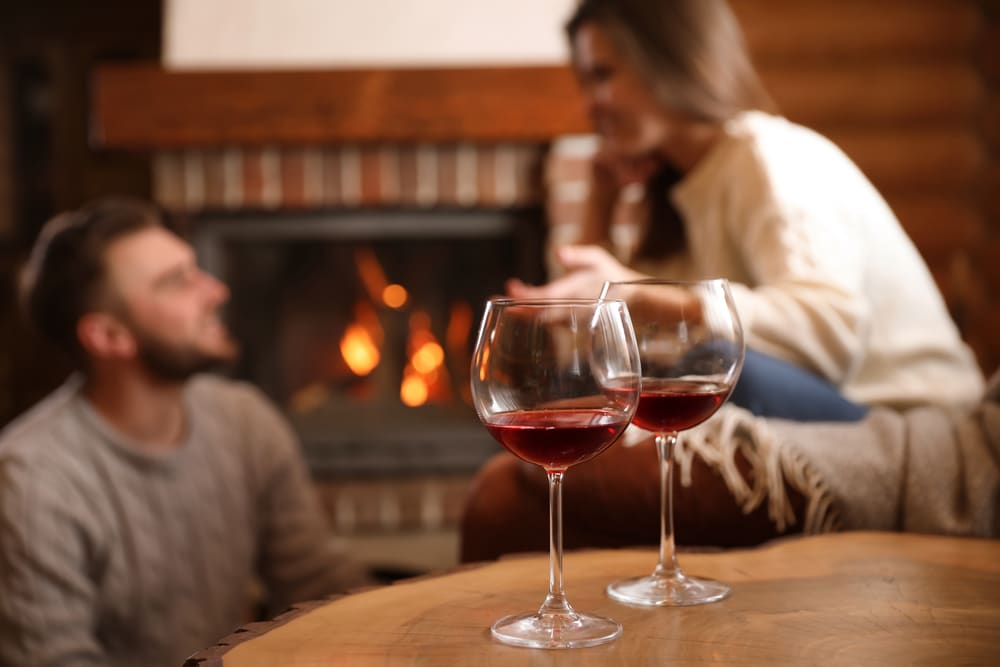 Have Some Fun With Us This Winter!
With the luxurious ambiance and quiet solitude found at Steeles Tavern Manor and our vacation cabins, there's little need to venture out very far during your couple's getaway in VA.  But if you do decide to get out and explore, there's plenty waiting for you! Beyond the four walls of our Inn and cabins, you'll find that the towns of Staunton and Lexington – both about 20 minutes away – to be exceptionally romantic and worth exploring.  Beyond that, there's the stunning beauty of the Shenandoah Valley and Blue Ridge Parkway to enjoy, too!
Here are our top recommendations to enjoy your couple's getaway in VA:
Enjoy scenic drives or hikes together along Skyline Drive or the Blue Ridge Parkway.
Explore the charming and historic downtown of Staunton, which also happens to be home to some pretty great restaurants if you're looking for a date-night location. Vogue Magazine actually considers Staunton the "South's New Foodie Hotspot." Try popular favorites like The Shack or Zynodoa, Chicano Boy Taco, The Depot Grille, or the Mill Street Grill.
Have you ever seen a frozen-over waterfall? With cold winter temperatures in the mountains, many of the region's waterfalls either partially or fully freeze over.  It's a spectacular sight to behold!
During the winter, there is great nordic skiing and snowshoeing to be enjoyed in both the Shenandoah National Park and the Blue Ridge Parkway.
Explore downtown Lexington, filled with quaint shops, plenty of historic architecture to admire, great restaurants, and so much more.
Enjoy a little wine tasting or visit a local brewery. One of our favorites is Rockbridge Vineyard & Brewery.
Don't forget one of our favorite options: Stay in, keep the fire roaring, and forget winter exists. Our guest rooms and cabins are perfect for that!
We started out by saying our Shenandoah Valley Bed and Breakfast and cabins are the best couple's getaway in VA and we meant it.  But why take our word for it?  See it for yourself and book your romantic escape to the #1 rated Shenandoah Valley Bed and Breakfast today!