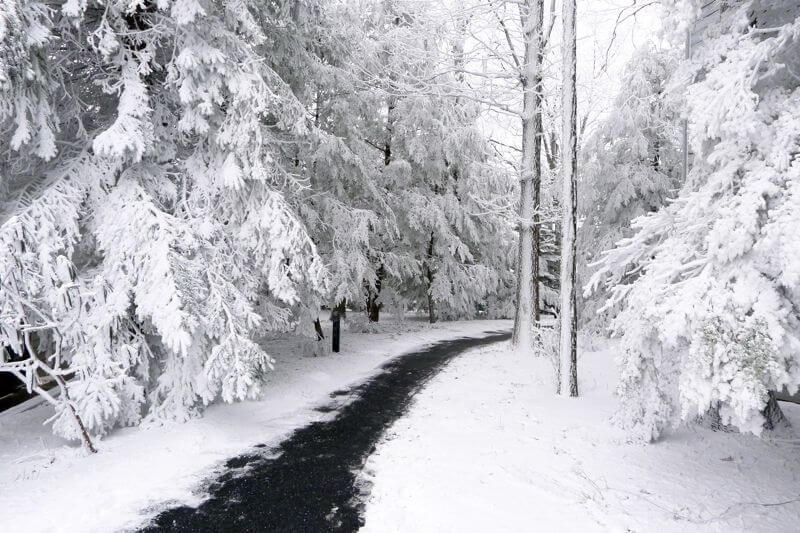 For many, visiting the Shenandoah Valley in the winter may not be something that is at the top of your list of things to do. However, we can easily argue a case for why you should visit us in the valley this winter.  From driving through Shenandoah National Park or along the Blue Ridge Parkway and exploring the charming towns of Staunton and Lexington, to just enjoying some restorative time at our cabins or Bed and Breakfast, there truly is nothing quite like winter in the Shenandoah Valley.
Steeles Tavern Manor is a delightful escape at any time of year, but perhaps more magical when the surrounding mountains are blanketed by a crisp, white layer of snow. Whether you're looking to get out and enjoy some adventure or prefer to enjoy the time away from home to relax and renew, there's nowhere better to escape than our Shenandoah Valley Bed and Breakfast.  We're located on 50 peaceful acres in the foothills of the Blue Ridge Mountains, right in the middle of the very best of the Shenandoah Valley.
With just 5 private guest rooms and 4 romantic cabins to enjoy, you'll never be surrounded by large crowds.  Our Shenandoah Valley Bed and Breakfast really is the perfect winter escape.  Come see what a few days in the country can do for you, and book a room at our Bed and Breakfast today!
A Stunning Winter Escape in the Shenandoah Valley
There's never any shortage of things to do when you stay with us at our Shenandoah Valley Bed and Breakfast.  We love to tell guests we're "in the middle of it all" because it's true – we really are in the middle of all of the best things to do in this area!  From taking scenic drives in the Shenandoah National Park or along the Blue Ridge Parkway, hiking and enjoying scenic waterfalls, and exploring the charming small towns of Lexington and Staunton, you can be just as busy as you want to be.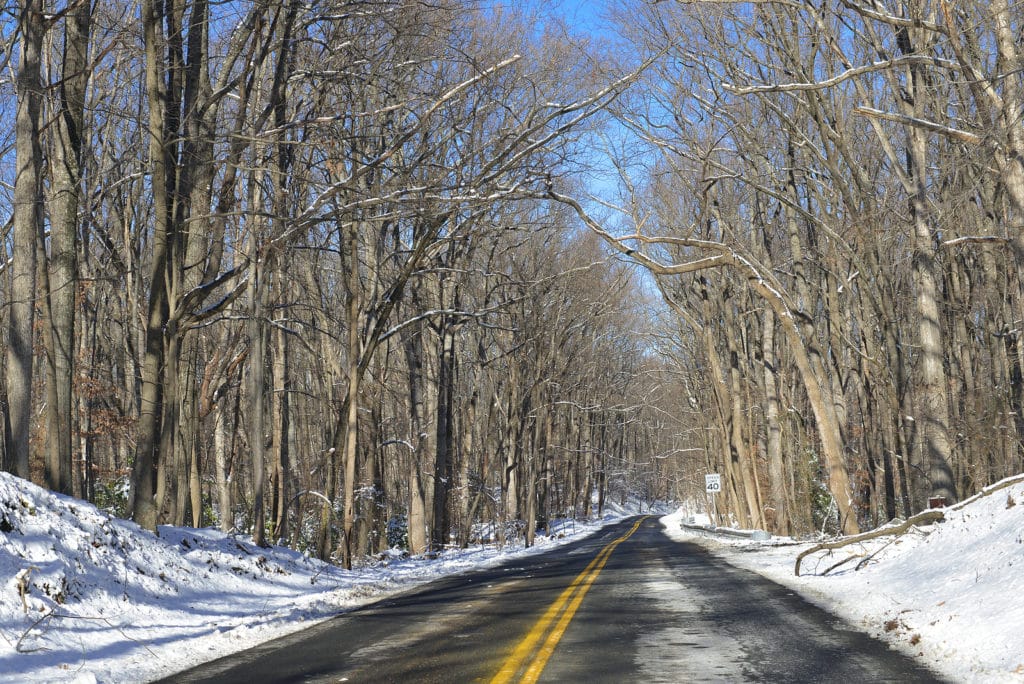 Or, of course, you can curl up with a good book in front of one of our fireplaces, perhaps with a glass of local wine or beer, and enjoy hiding from the chilly winter elements beyond our doors.  The choice is yours!  But, just in case you do want to get out and experience the best of the Shenandoah Valley, here are a few of our favorite things to do in the area this winter:
Take a drive through the Shenandoah National Park.  The entrance to Skyline Drive isn't too far away from Steeles Tavern Manor, and the views of the valley and the mountains during the winter is nothing short of spectacular. Odds are you won't encounter large crowds on your journey, and you'll find improved odds of seeing local wildlife, including deer, squirrels, birds, and turkeys, and maybe even a few foxes and bobcats, too. Skyline Drive is usually open year-round but can close at any time if conditions demand.  It's always best to check conditions before you travel.
Another great place to take a scenic winter drive is along the Blue Ridge Parkway.  With the leaves off the trees, you'll enjoy vistas you wouldn't otherwise see, and, of course, far fewer people on the road and the trails. Like Skyline Drive, Blue Ridge Parkway can close at any time when the conditions are treacherous.
Go for a hike!  There's no reason to pack away your hiking boots during the winter months – there are plenty of nearby options, including parts of the Appalachian Trail and other trails in Shenandoah National Park, Crabtree Falls on the Blue Ridge Parkway, and other trails in the Staunton and Lexington areas.
Have you ever seen a frozen-over waterfall? With cold winter temperatures in the mountains, many of the region's waterfalls either partially or fully freeze over.  It's a spectacular sight to behold!
After a big snowstorm, there is great nordic skiing and snowshoeing to be enjoyed in both the Shenandoah National Park and the Blue Ridge Parkway – with one of our favorite places being The Peaks of Otter area.
If you want a day out of the elements, a visit to the Woodrow Wilson Presidential Library in Staunton is a great idea. It's best to plan in advance, as there are capacity restrictions in place.
Browse the shops of downtown Staunton, before enjoying a delicious dinner at one of the town's top-rated restaurants. The town's Main Street has been nationally recognized and features over 100 unique boutiques, artisan studios, antique shops, galleries, and restaurants.
If you don't want to head up to Skyline Drive or the Blue Ridge Parkway, there are plenty of places to explore in nearby Staunton.  While exploring Staunton's many parks, make sure you keep a lookout for winter wildlife!
Explore the charming downtown of Lexington, filled with quaint shops, plenty of historic architecture to admire, great restaurants, and so many other things to do.
Enjoy a little wine tasting at local wineries, or visit a local brewery for some delicious craft beer. One of our favorites is Rockbridge Vineyard & Brewery. You can either visit them in person or grab a bottle of wine or beer to bring back to the Inn and enjoy!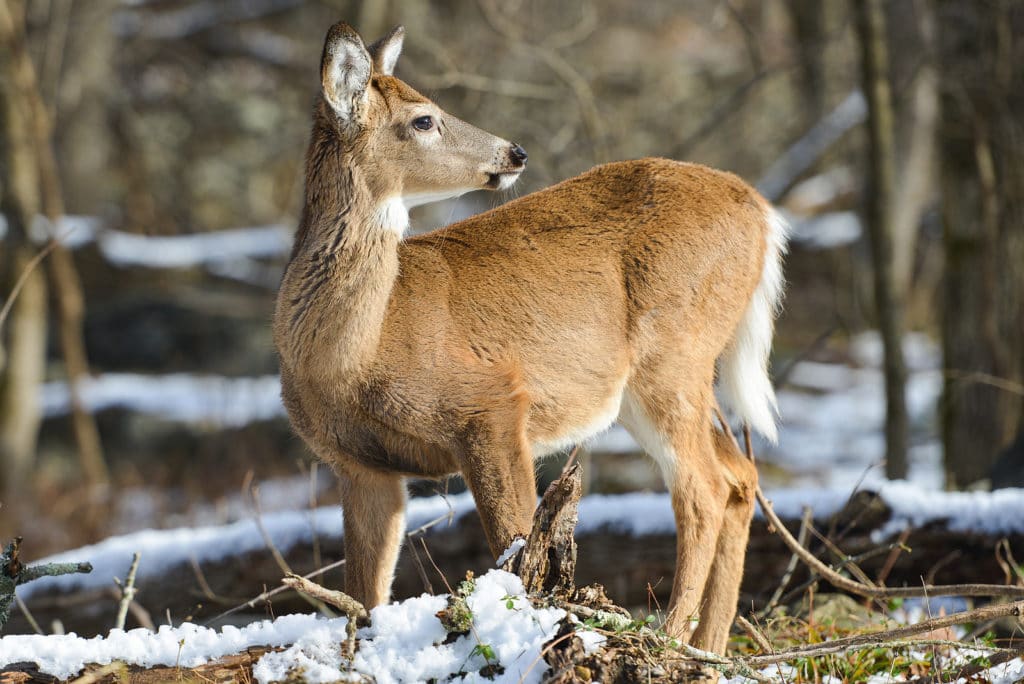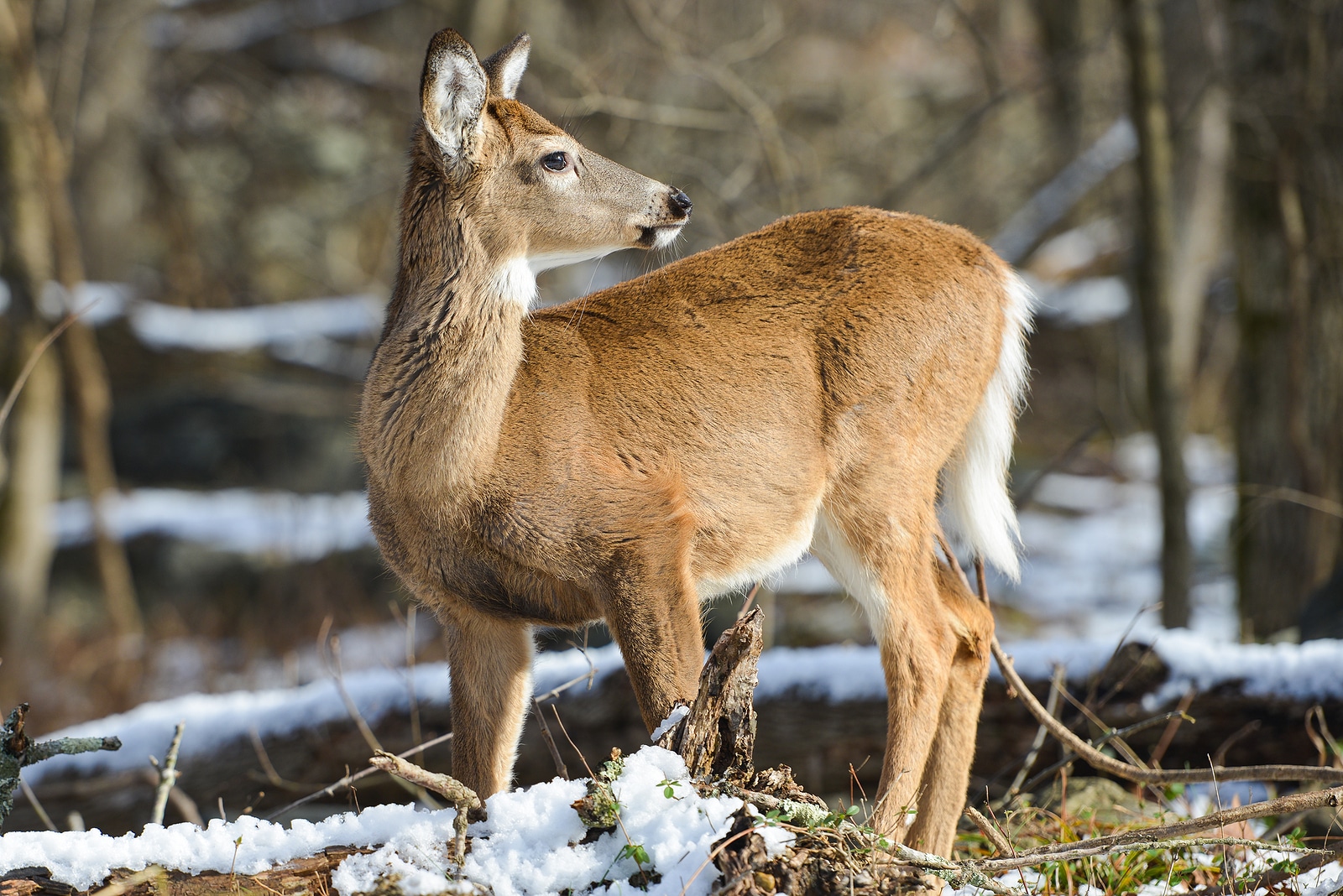 The Best Bed and Breakfast in the Shenandoah Valley
Whatever it is you plan to do in the Shenandoah Valley this winter, you'll need a cozy and romantic place to stay.  There's one Shenandoah Valley Bed and Breakfast that stands above the rest, and that is Steeles Tavern Manor.  In our historic and elegant manor, we offer guests their choice of 5 guest rooms, each thoughtfully decorated and outfitted with modern amenities.  In each guest room, you'll enjoy the warmth of an electric or gas fireplace, private en-suite baths with double Jacuzzi tubs or large walk-in showers, and inviting queen or king beds.
For a more private and intimate getaway, consider booking one of our 4 cabins, co-located on the same property as our Bed and Breakfast. Each of our romantic cabins has a king-sized bed, a private outdoor hot tub, a large bathroom, a living room with a gas fireplace, full kitchens, gas grills, decks, and more. Truly, everything you need to enjoy your winter retreat is provided, and you have access to most of the amenities afforded to guests staying at the Inn (with the exception of breakfast).
In the morning, guests staying in our traditional Bed and Breakfast rooms in the manor will enjoy a delicious and hearty breakfast, made fresh daily. Our breakfasts use local ingredients whenever possible, and we're happy to accommodate vegan, vegetarian, lactose intolerant, and other dietary restrictions to the best of our ability.  Breakfast is not included for our guests in the cabins, though we do have some breakfast packages for you to choose from if you'd prefer.
Winter is a special time here in Virginia's Shenandoah Valley, and we'd love to share it with you.  Book your room at our romantic Shenandoah Valley Bed and Breakfast today!