Picture a small and cozy cabin with a crackling fire roaring in the fireplace surrounded by 50 acres of stunning natural beauty that can only be found in Virginia's Shenandoah Valley.  Doesn't it sound magical? We assure you, it is, and it's right here waiting for you at our romantic cabins in Virginia. Add the occasional fresh blanket of snow, and you have your own private winter wonderland just waiting for you.
Chilly winter days are made for cozy, romantic retreats – and it's one of our favorite parts about owning and operating not just a Bed and Breakfast, but our vacation cabins as well.  If you find yourself needing a little escape this winter, we can think of nowhere better to leave the chaos of the world behind than our unbelievably romantic cabins in Virginia.
We're located just off the Blue Ridge Parkway in Virginia's Shenandoah Valley and are centrally located between the towns of Staunton and Lexington. Whether you prefer to spend your days outside exploring and having adventures together, or curled up in front of the fire enjoying hours of intimate conversation, we'd love nothing more than to make this a reality.  It's time you scheduled that romantic getaway – book your room at our romantic cabins in Virginia today!
Get Cozy in our Romantic Cabins in Virginia
There's a lot to love about our romantic cabins in Virginia throughout the year, but bearing witness to the dramatic mountain scenery that dominates this area during the winter is more than worth a visit. One of our favorite parts of owning a bed and breakfast and our vacation cabins is the opportunity we get to take care of our guests and to show them just how special our little corner of the world is.  Romantic getaways, in particular, are our specialty.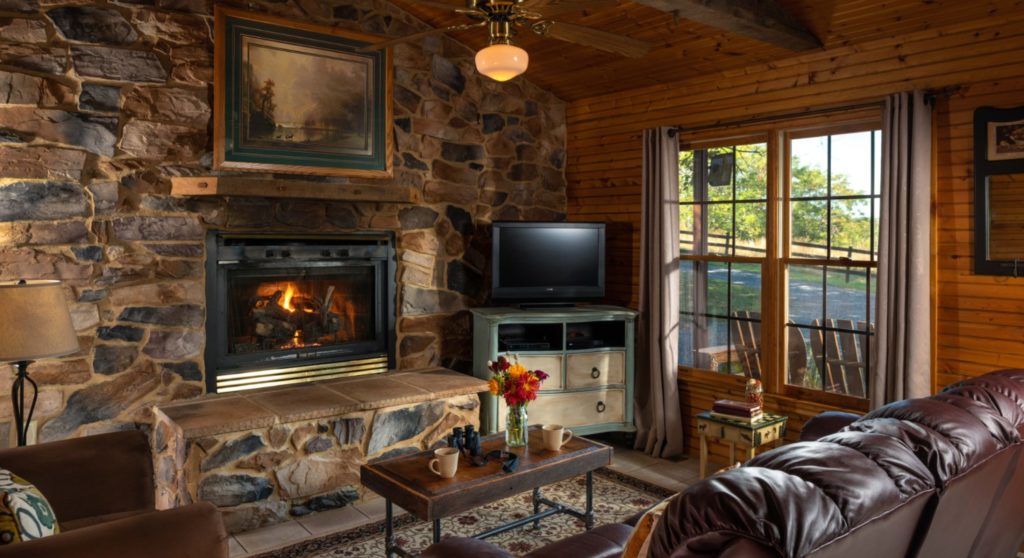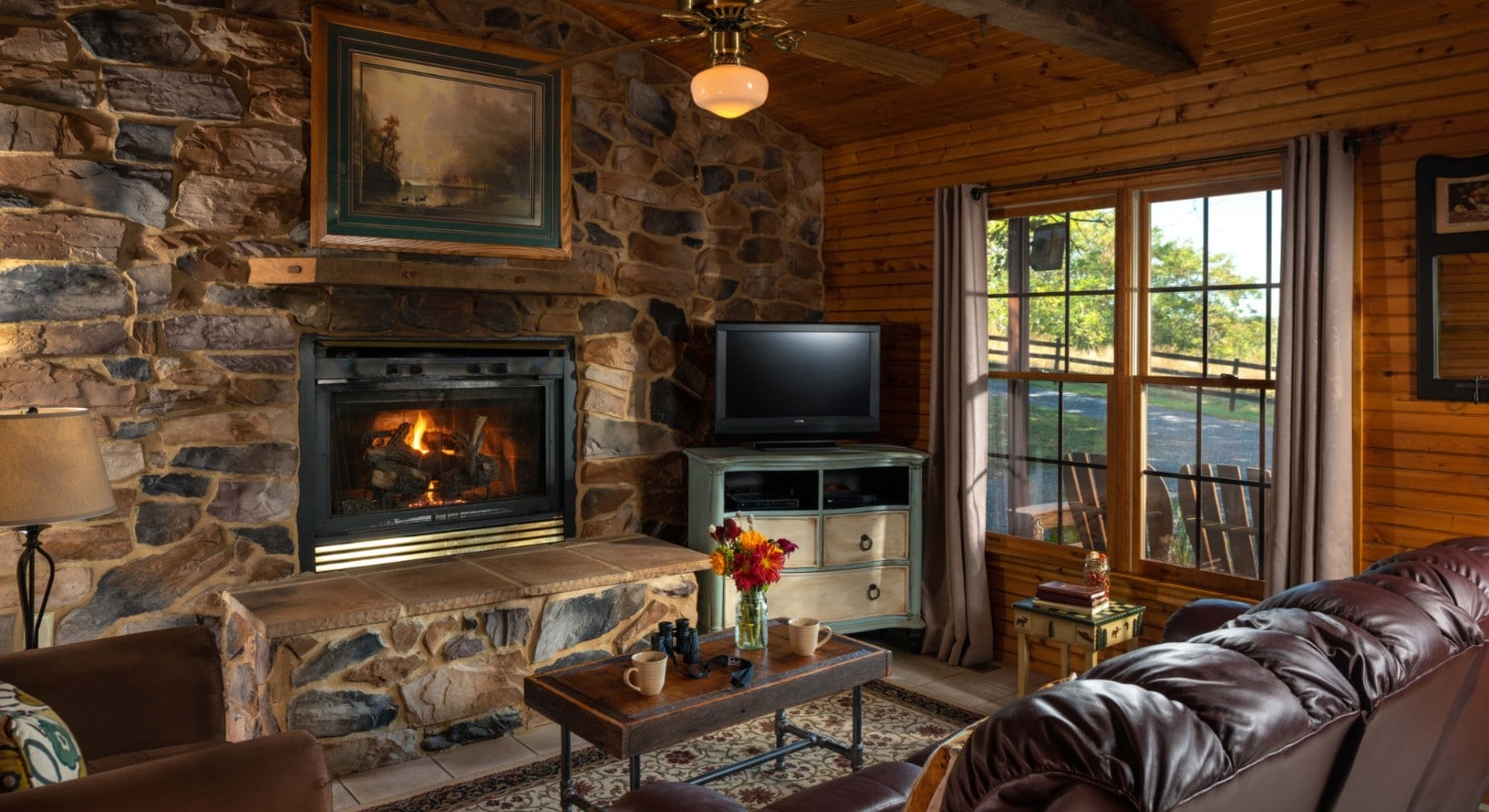 Here, you can expect to find all the comforts of home, but none of the stress that comes with it.  From the moment you drive onto our property and find your way to the private comfort of your cabin, we think you'll begin to feel the stress leave your body – replaced by a sense of peace and solitude that only a getaway can provide.
We currently have 5 romantic cabins in Virginia. Each of our cabins comes uniquely decorated and is outfitted with a king bed, fireplace, private outdoor hot tub, full kitchen, gas grill, deck, and more.  In short, you'll have everything you need to enjoy your getaway and the stunning beauty of the Shenandoah Valley in which to do it!
With the exception of breakfast in the morning, guests at our romantic cabins in Virginia enjoy access to the same amenities as those staying in our Bed and Breakfast. That includes the following:
In-ground swimming pool (seasonal, May through September)
Large deck adjoining pool with seating and lounge chairs
Walking trails by pond and stream
Picnic area by the stream
Firepit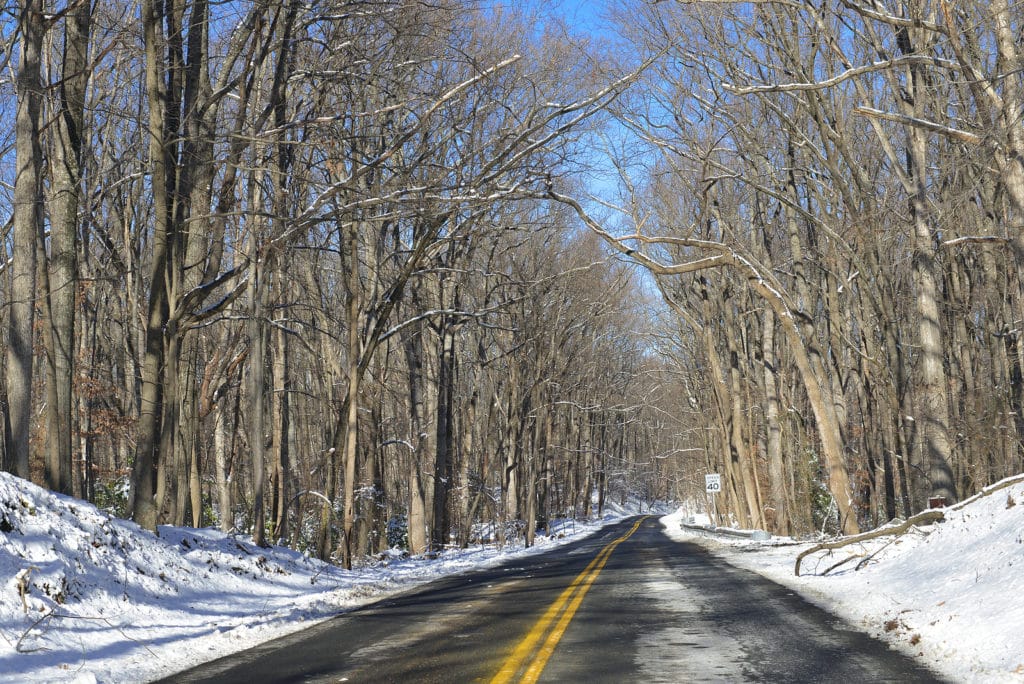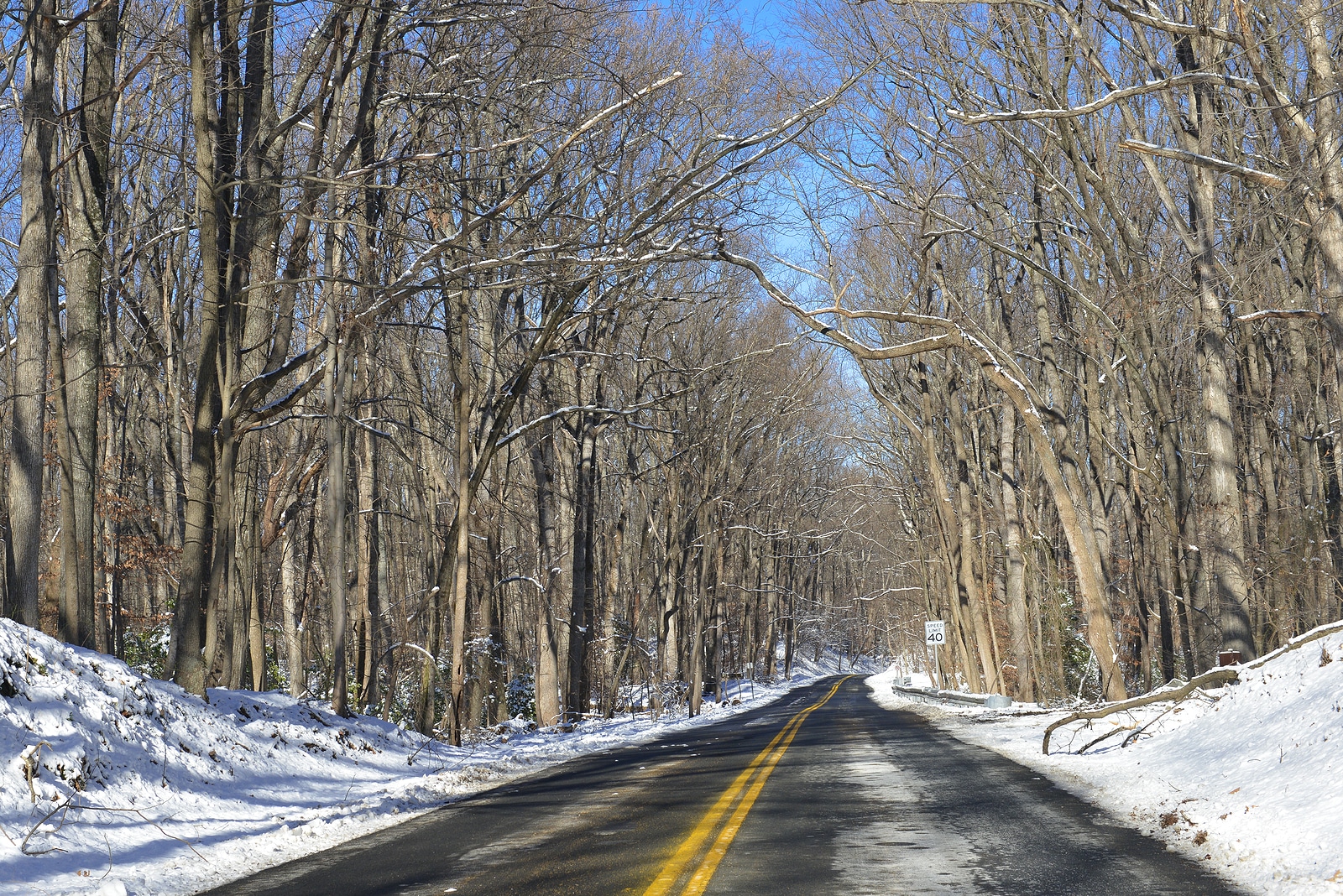 Romantic Things to do Near our Cabins
Winter is a wonderful time of year to curl up and get cozy, and there's no better place to do it than our romantic cabins in Virginia.  Outside, you'll find a wintry wonderland ripe for adventure and the bustling towns of Staunton and Lexington.  Inside, you'll find cozy spaces and romantic moments. It's the perfect antidote to stress at this time of year.  If you are looking for ideas to enjoy this area more, here are a few of our favorites:
Bundle up and take a winter hike. There are plenty of trails around us, including portions of the Appalachian Trail and Crabtree Falls, which is just a few short minutes from our cabins!
Drive Skyline Drive in Shenandoah National Park – its stark beauty and peaceful solitude in the winter is truly a special experience. Here's a great guide to experiencing Shenandoah National Park in the winter.
Enjoy some wine tasting, or visit one of the local breweries in Staunton and Lexington.  One of our favorites is the Rockbridge Vineyard & Brewery.
We're lucky to have some really great restaurants near us that are perfect for a romantic night out.
Or, of course, there's always the option to stay in, keep the fire roaring, and forget the outside world exists. Our romantic cabins in Virginia are perfect for that.
Every guest who visits our romantic cabins in Virginia is different. How you spend your time here is entirely up to you, but we are thrilled to serve as your home away from home this winter as you explore this beautiful part of the Shenandoah Valley! Book in some cozy time at our romantic cabins in Virginia this winter!