There are lots of opportunities to enjoy live music here in the Shenandoah Valley. In our May blog, we gave you lots of information about Lime Kiln Theatre's concert series – including our Steep Canyon Rangers Tailgate Bash on August 2, 2019! In some other blogs we've featured the Heifetz Spring Hootenanny, various mountain-life festivals, and music featured at some our local breweries and wineries.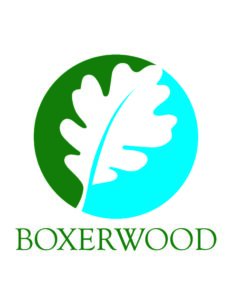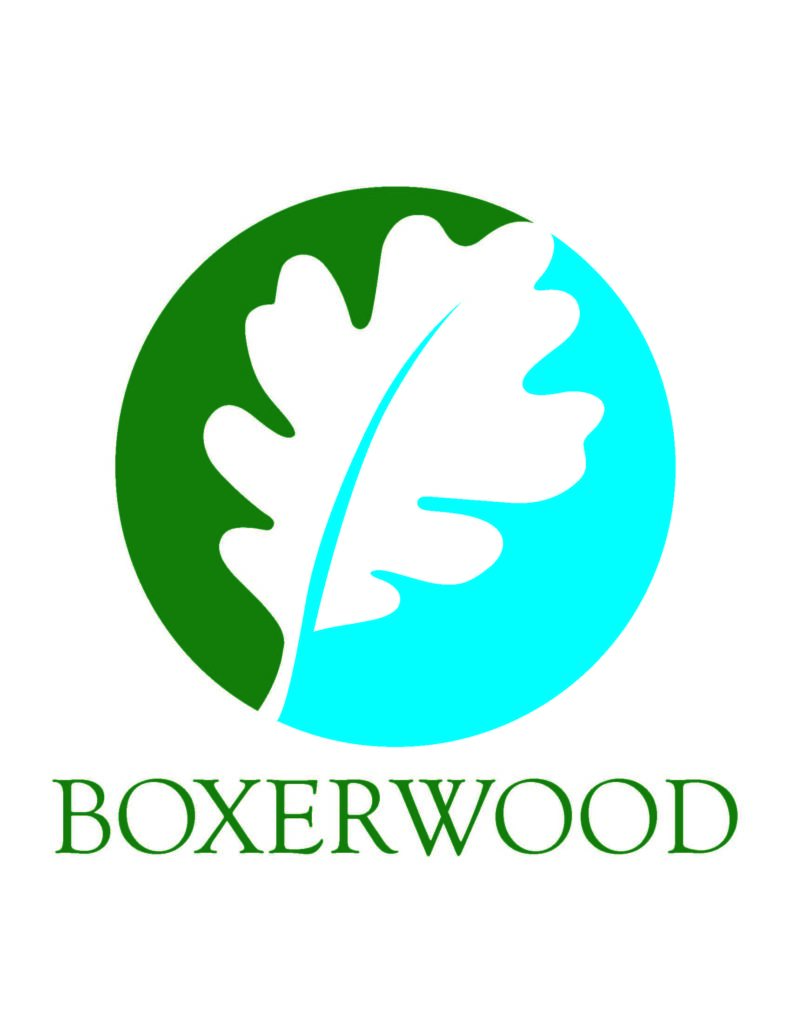 Now is the time to enjoy music on the grounds of the beautiful Boxerwood Nature Center and Woodland Gardens. The 15-acre nature preserve is a favorite spot for birdwatching, hiking, and just enjoying the outdoors. An amazingly diverse group of butterflies (at least 26 different species), trees (145 varieties of just Japanese Maple trees), and other animals make these woodlands and wetland their home. A visit to the Boxerwood Gardens is a must when staying at Steeles Tavern Manor B&B.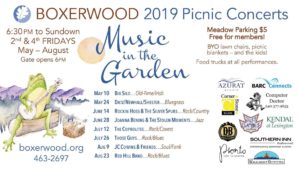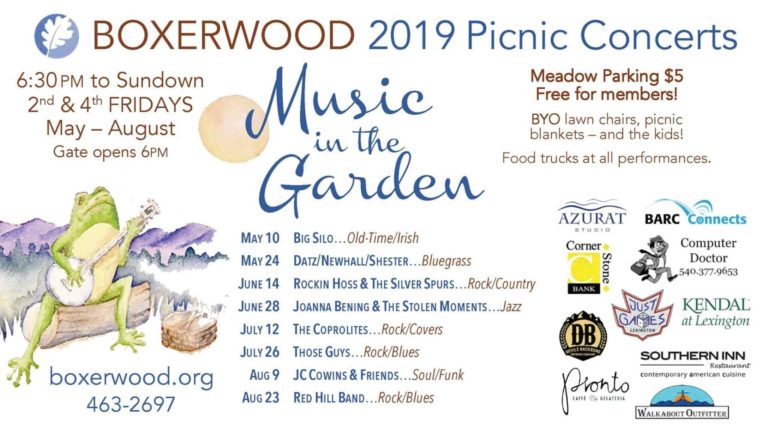 Boxerwood has many different events to enjoy through out the summer. (Imagine Full Moon Yoga and Sound Bath in the gardens.) But we are going to feature their "Music in the Garden" – a series of special concerts that include local groups ranging from Jazz to Bluegrass to Soul/Funk and Rock styles. The concerts take place at 6:00pm on the 2nd and 4th Fridays of the month up to September 13, 2019. Parking is $5 and the cost for the concert is whatever you want to give when they "pass the hat" to pay to the band.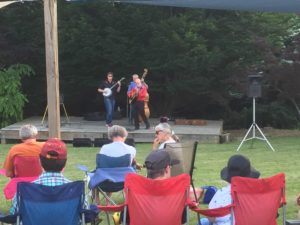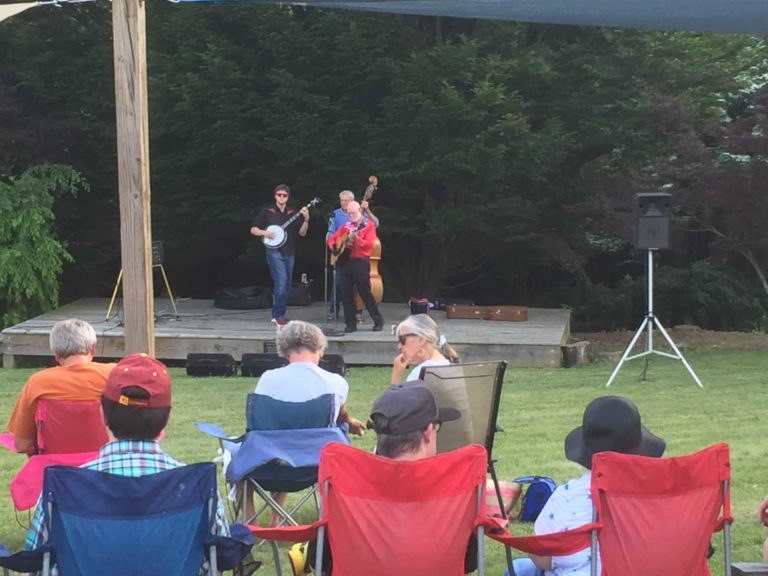 On July 12, 2019, four members of the VMI Faculty will play as the group "The Coprolites". They call themselves a "Jurassic Rock band" playing music from the 60's and on. Their sense of humor can tell you how much fun this concert will be! Bring a lawn chair and purchase some great bites of food from LexMex Tacos. 
Two weeks later, jazz music will be performed by Joanna Bening and The Stolen Moments. The Stolen Moments are five other musicians who provide the bass, the beat, and the harmony for vocalist Joanna.  Another local food truck will be selling some great BBQ that evening so come out for BBQ'ed Jazz!
The first Friday in August will feature JC Cowins and Friends performing Soul/Funk for you to groove to. Then on August 23, Red Hill Band will entertain you with a mix of Americana/Country/Folk/Blues music. You will not want to miss this local group! The final concert of the series will be held in September 13 with Those Guys providing the music. Those Guys will be playing rock and blues as the sun sets on the Music in the Garden series for 2019. 
Make your reservation for some musical fun, some great food truck munchies, and a very comfortable stay at our B&B! We have a few rooms available for most of these concert dates but the summer is filling up. We would love to have you stay with us and enjoy the music throughout the Shenandoah Valley!