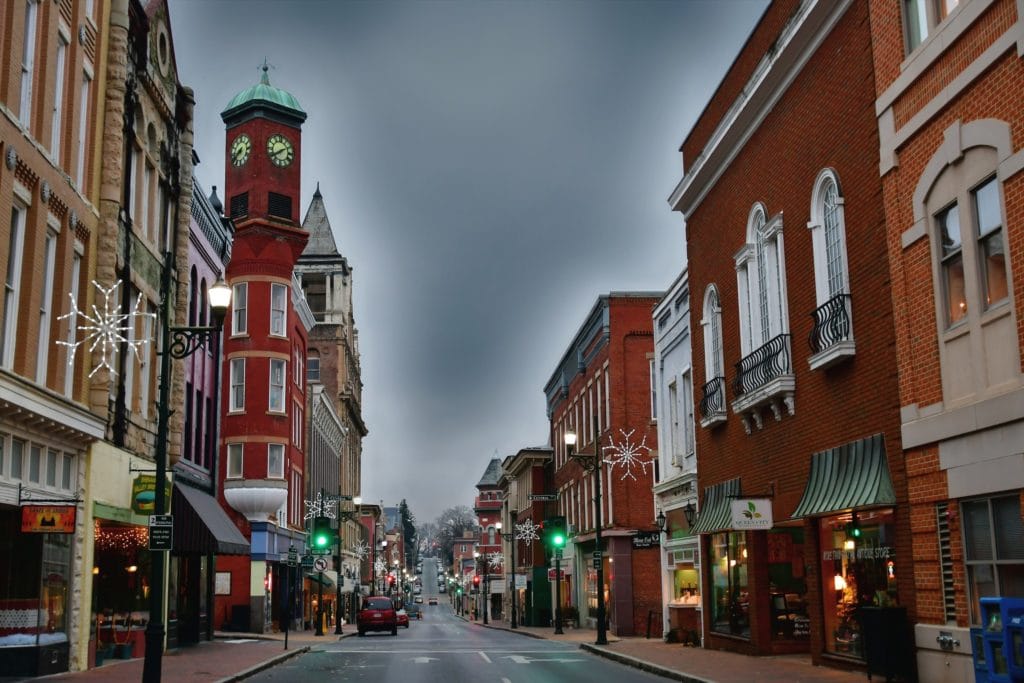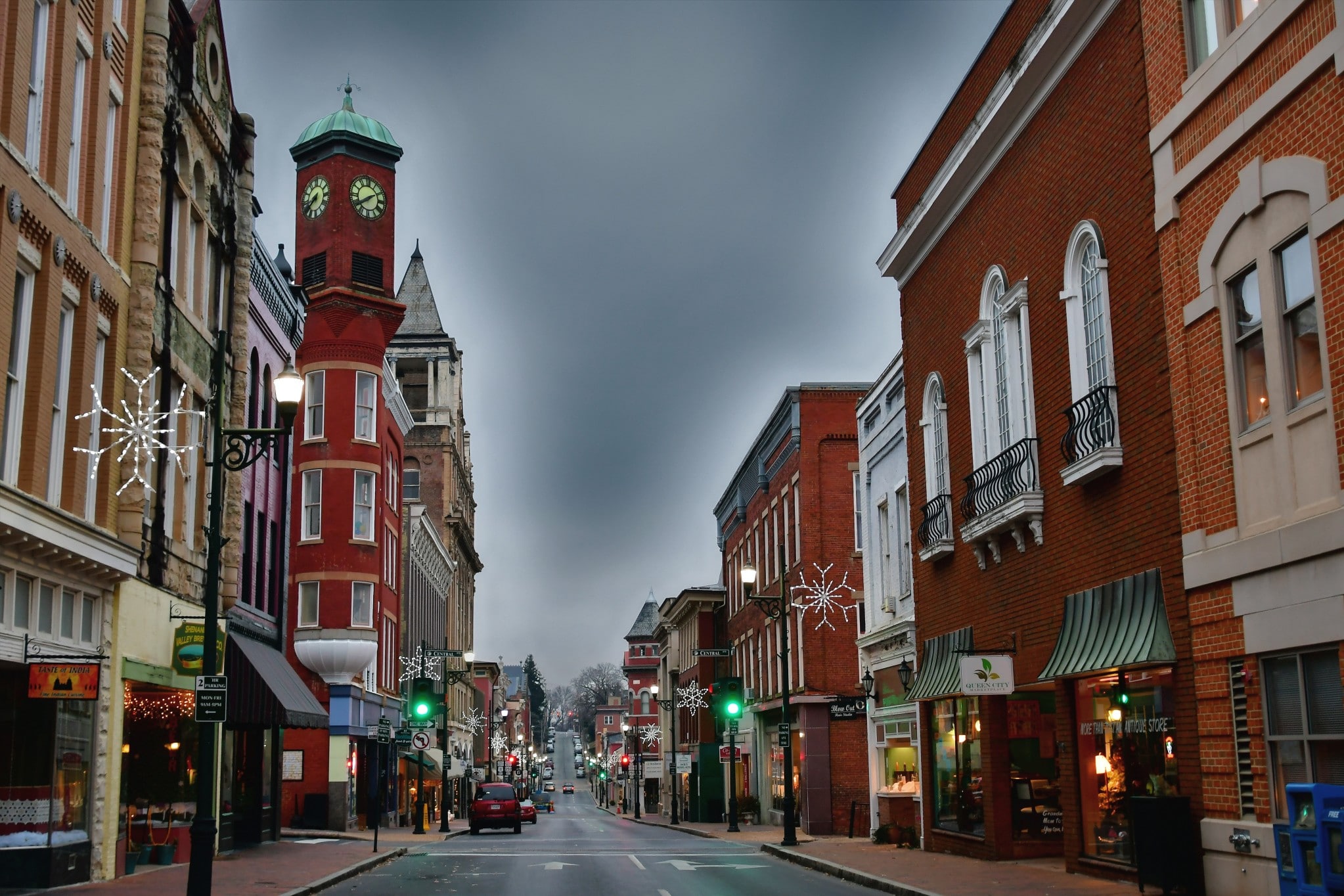 Are you looking for a great getaway destination that is equal parts fun and relaxing?  Then you need to head to our Shenandoah Valley Bed and Breakfast, located between the wonderful cities of Staunton and Lexington VA.  There are so many fun things to do in the area, but for now, we're going to focus on all of the great things to do in Staunton VA.
Winter might not seem like an obvious time to plan a getaway, but this winter, when we're all feeling cooped up, we can think of nothing better than some restorative time at our Shenandoah Valley Bed and Breakfast.  Whether you prefer to be taken care of in our 5 luxuriously appointed guest rooms, or would rather opt for a more private and intimate getaway in our secluded cabins, you'll find exactly what you're looking for this winter.
Spend your days meandering our property, admiring the beauty, reading books, curling up in front of fireplaces, and otherwise letting the stressors of the outside world melt away.  When you're ready, there are plenty of things to do in Staunton VA to spice up your getaway!  Book your room at our Shenandoah Valley Bed and Breakfast today!
Some Fun Things to do in Staunton VA This Winter
If you haven't yet spent time in Staunton, you're missing out!  There are so many fun things to do in Staunton VA, and we're lucky to be situated so near such a great city. With travel restrictions in our area now lifted, that also means many of the top attractions and restaurants are open and ready to welcome guests, of course with plenty of precautions and social distancing in place to keep everyone safe.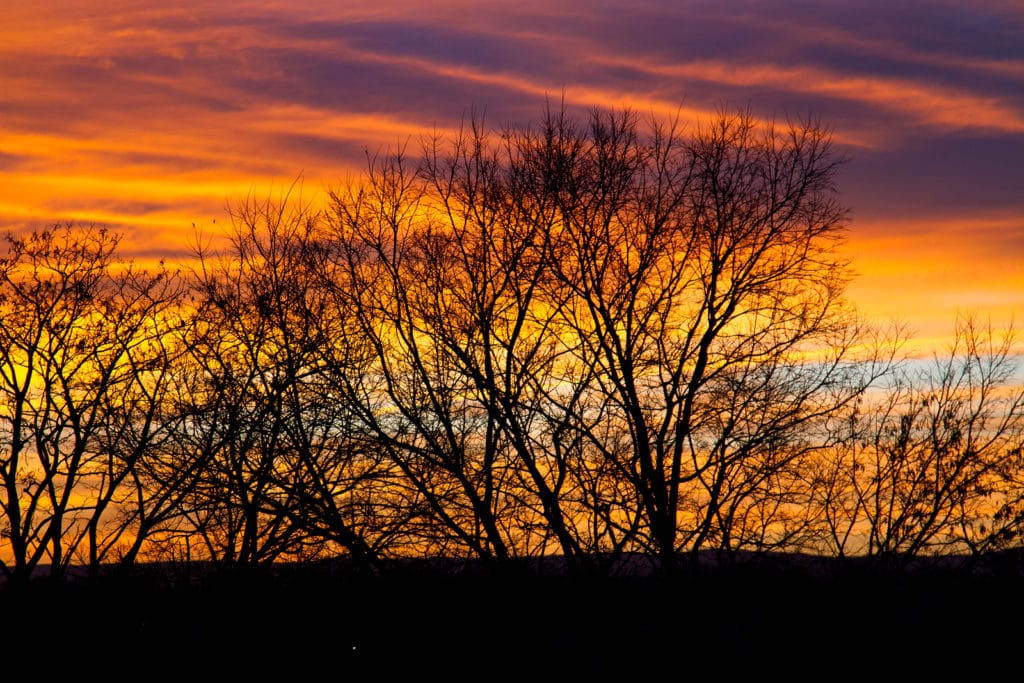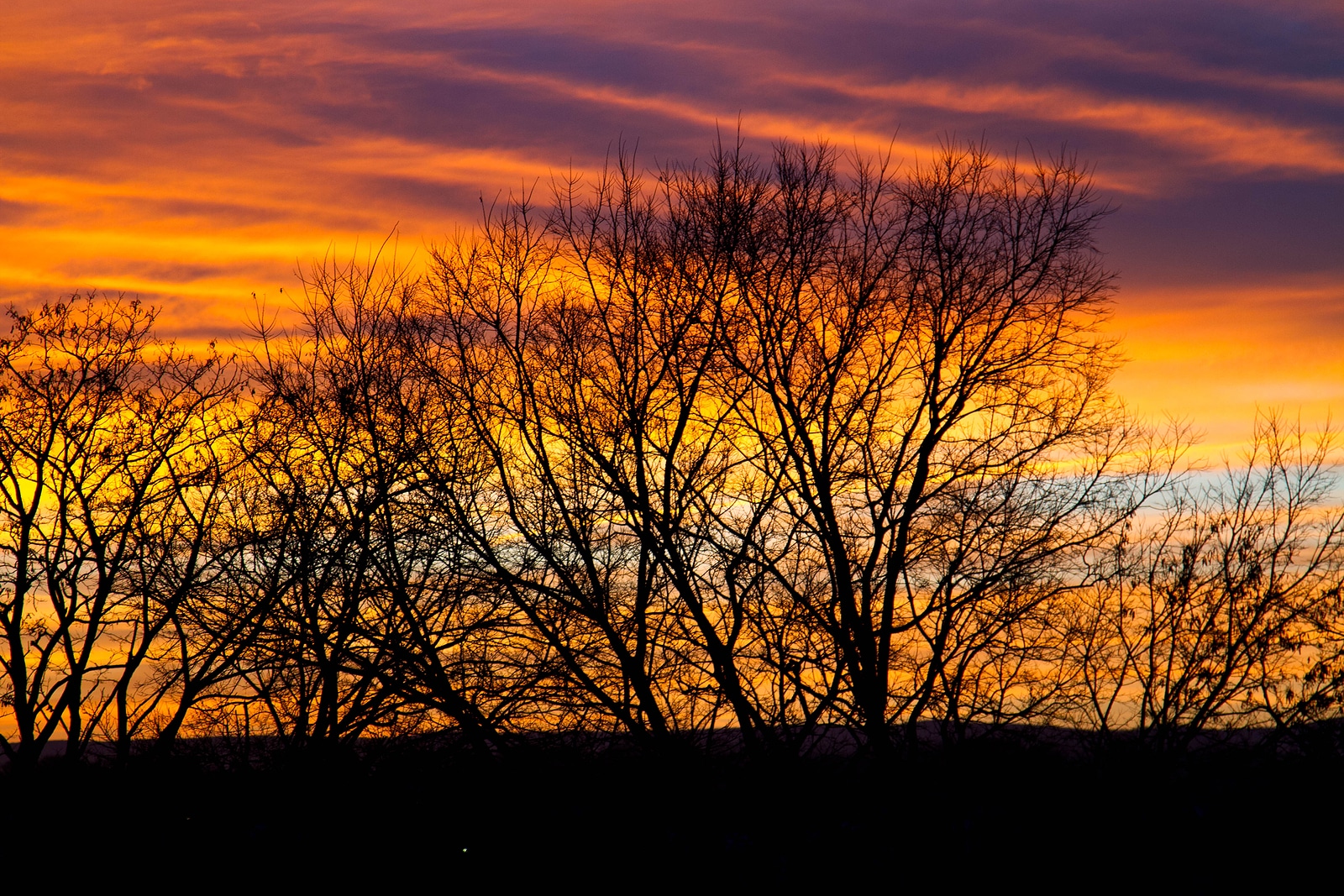 Winter's beauty is stark and stunning, and quite different from what you'll find in the spring, summer, and fall. With the leaves off the trees, you'll enjoy views you wouldn't otherwise have, too. Add this to the already tranquil & peaceful environment we enjoy here in the Shenandoah Valley, and you have the perfect winter getaway just waiting for you.
To give you a bit of inspiration for your upcoming getaway, here are just a few of our favorite things to do in Staunton, VA.
Go east for drives or hikes along the Blue Ridge on the Skyline Drive or the Blue Ridge Parkway.
Many of the city's best restaurants are still open and welcoming diners.  Did you know that Vogue Magazine actually considers Staunton the "South's New Foodie Hotspot?" Try popular favorites like The Shack or Zynodoa, Chicano Boy Taco, The Depot Grille, or the Mill Street Grill.
Enjoy a nightcap at one of Staunton's many taprooms or wine bars, before retiring back into the comfortable accommodations at Steeles Tavern Manor.
Make sure to plan in some time to get out and explore nature this winter.  There are plenty of great parks and hiking trails in the area, offering more than just a pretty and quiet afternoon. Winter is also a great time to spot some of the native wildlife that calls Staunton home. Skyline Drive and the Blue Ridge Parkway are also wonderful areas to explore for this same reason.
This winter is a great time to do a little antiquing in the Staunton area, too. Find all sorts of untold treasures at Staunton's nine antique shops and markets, or take a short drive to Verona and enjoy the Factory Antique Mall, one of the largest in the country.
Bundle up and enjoy strolling around the beautiful, historic streets of downtown Staunton. It's one of our favorite things to do in Staunton VA, as it has been hailed as one of the "20 Most Beautiful Main Streets in America" by Reader's Digest. From its rolling hills and gorgeous Victorian architecture, you'll find plenty to admire.  You may even want to have some wintry fun on Instagram – there are a lot of local hotspots worthy of making their social media debut! There's also a self-guided walking tour you could take of downtown Staunton.
No visit to Staunton would be complete without visiting some of the area's top historic attractions, like the Frontier Culture Museum of the Woodrow Wilson Presidential Museum. Both are currently open to visitors.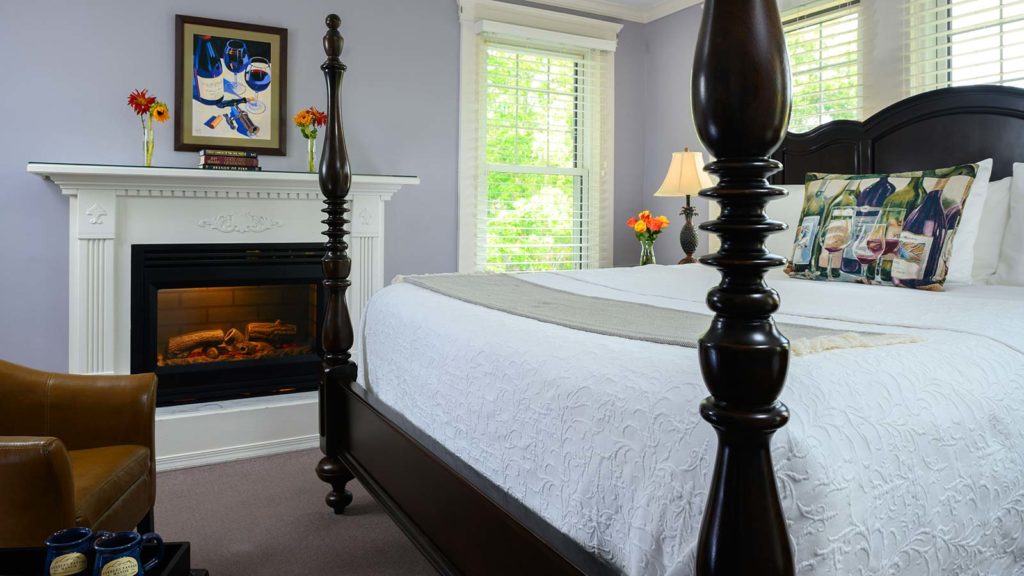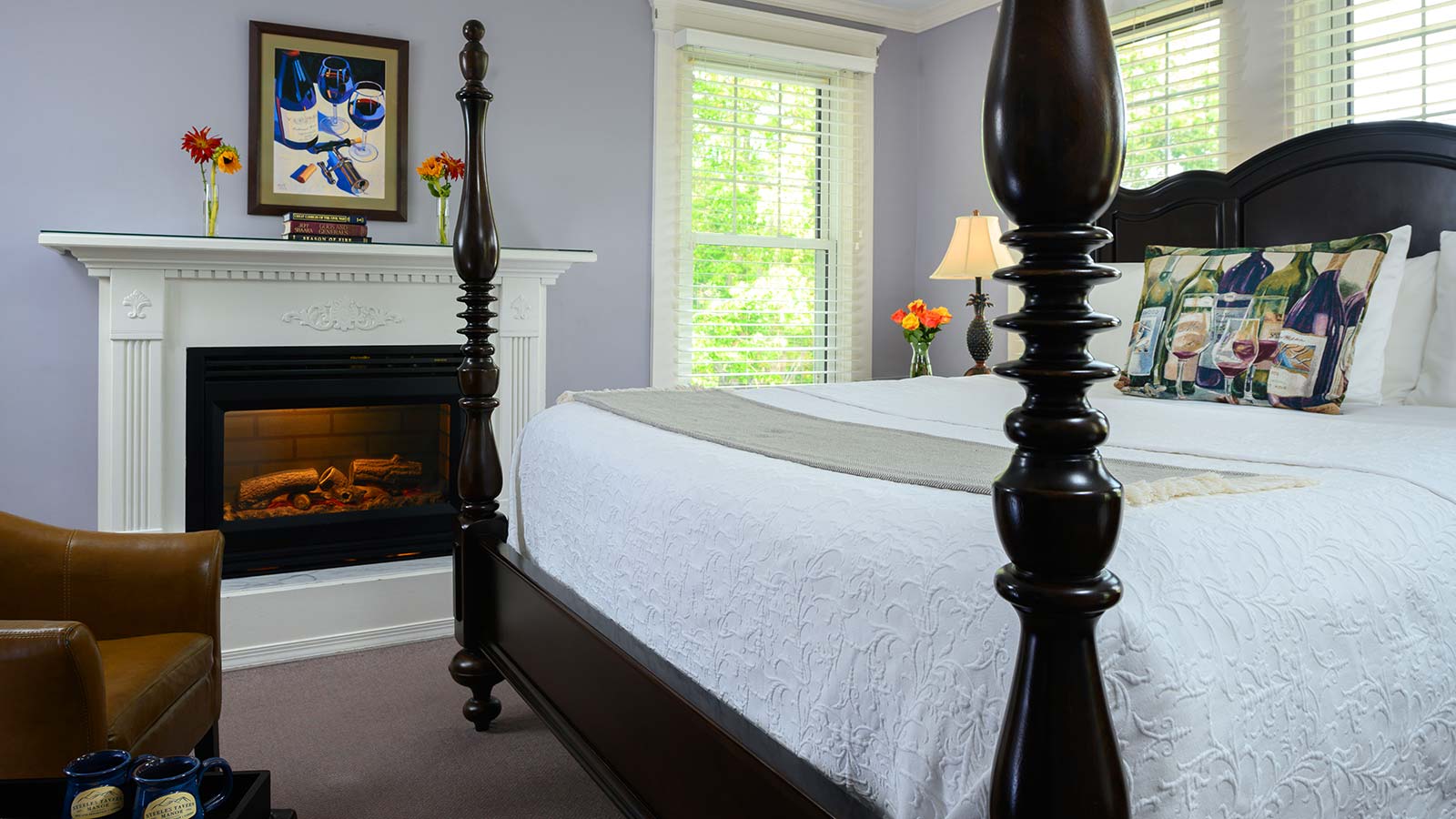 The Best Staunton VA Bed and Breakfast
These 7 ideas are just the tip of the iceberg when it comes to all the fun things to do in Staunton VA.  And, of course, any great getaway needs exceptional accommodations.  You'll find exactly that are our Shenandoah Valley Bed and Breakfast or our exceedingly romantic cabins in Virginia.
Our historic Staunton Bed and Breakfast was built in 1916 and sits on 50 stunning acres in the heart of the Shenandoah Valley. Inside the manor, you'll find 5 luxuriously appointed guest rooms, each outfitted with plenty of modern amenities, like gas or electric fireplaces, private en-suite baths with double Jacuzzi tubs or large walk-in showers, and more. Breakfast is always included with stays in the Manor (not the cabins), offering our guests the perfect start to the day.
As an added benefit for our guests staying with us this winter, we're also offering the rare chance to enjoy dinner right here at the Inn, leaving you even more time to relax and unwind! We are now offering a bowl of homemade chili or baked potato soup in the evenings from 530 – 830pm for $12. You can place an order up until 8 pm. Each bowl comes with warm bread, corn muffins, or crackers, and fruit. We will offer this dinner option until April and begin again in November. For our cabin guests, we have curbside pick up available, or we can arrange a Grill Your Own Steak Dinner Package for you to cook and enjoy at your leisure as well.
This winter, we invite you to enjoy the best of the Shenandoah Valley and to experience how truly restful a getaway with us can be.  We'd love nothing more than take care of you in style. Book your room at our Shenandoah Valley Bed and Breakfast today!