There are plenty of things to do in the Shenandoah Valley each winter, including staying at Steeles Tavern Manor. Of course, enjoying the vibrant and diverse array of things to do in Staunton is our favorite – and it's just 20 minutes away from our Bed and Breakfast in Virginia.
Winter may not seem an obvious time of year to enjoy the many things to do in Staunton, but the town is exceedingly charming during the winter, especially around the holidays. You'll also enjoy all of it – including the top-rated Restaurants in Staunton, without having to contend with the busy summer and fall crowds. This quiet, slower pace of life in Staunton at this time of year makes it far more enjoyable!
What's more, visiting and enjoying Staunton this winter gives you the perfect excuse to spend a few days at the most romantic Bed and Breakfast in Virginia, Steeles Tavern Manor, or maybe even one of our intimate and secluded cabins, which are spread out generously on our 50-acres.
Winter is the perfect time to admire the Shenandoah Valley's natural beauty, curl up in front of a warm fire, and let the stress of the outside world all but disappear. And, of course, enjoy one or two top-rated things to do in Staunton, too. Treat yourself to something special this winter, and book a room at our#1-rated Bed and Breakfast in Virginia today!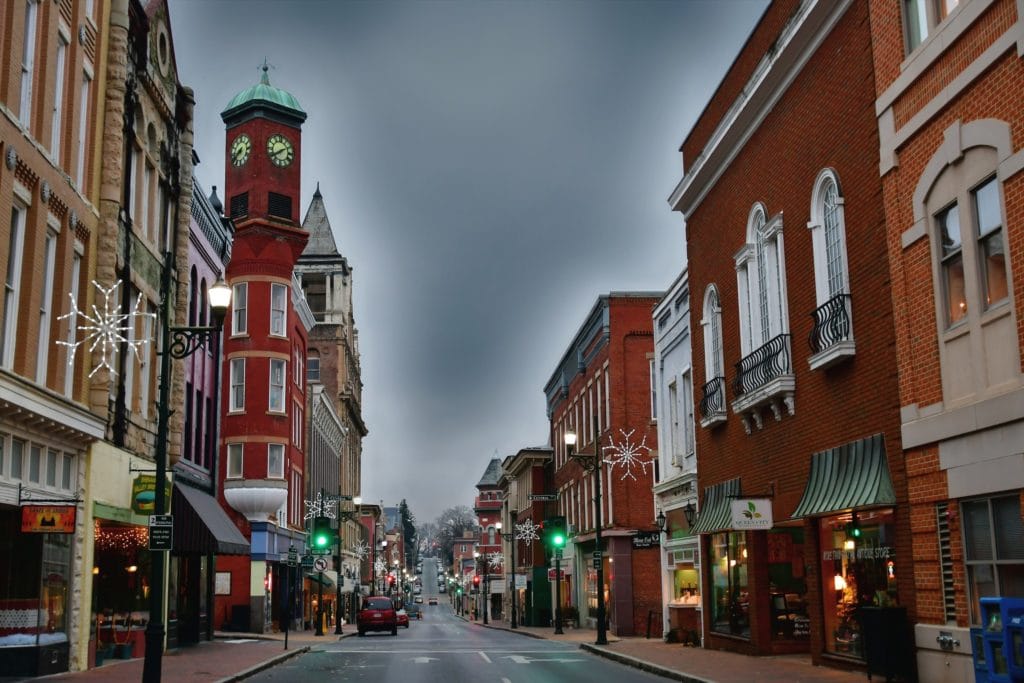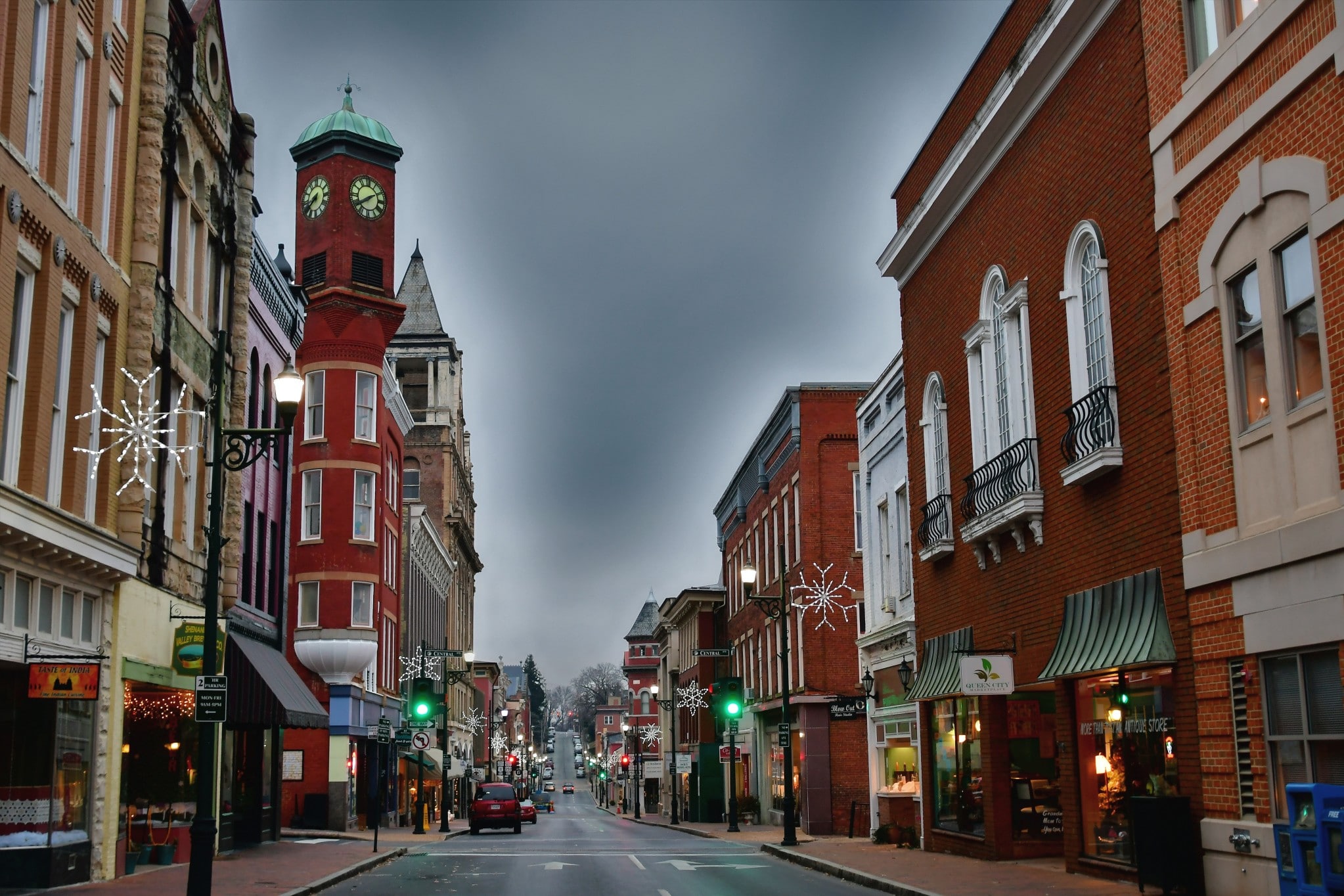 8 Great Things to do in Staunton This Winter
Though it's relatively small in size, don't let that fool you. There are quite a few things to do in Staunton, even during these chilly winter months. This small town in the Shenandoah Valley packs in a lot of charm and has a surprisingly big reputation, with a vibrant cultural scene to rival that of many other towns much bigger.
Staunton is famously the birthplace of American President Woodrow Wilson, and visiting his historic library and museum is just one of the many great things to do in Staunton. Winter's beauty is stark, stunning, and quite different from what you'll find in spring, summer, and fall. There are still plenty of things to do in the outskirts of town if outdoor adventure is calling your name this winter, but in the meantime, we invite you to spend some time appreciating the many diverse things to do in Staunton this winter.
You don't have to do much to enjoy your time in Staunton. Staunton's Main Street has been called one of the "20 Most Beautiful Main Streets in America." Bundle up, and take the time to enjoy the town's gorgeous Victorian architecture, charming shops, and more. It's one of our favorite things to do in Staunton!
While walking through downtown Staunton, take note of the restaurants you want to visit later. Staunton has long been considered a foodie hotspot and boasts a truly delicious array of restaurants.
To cap off your evening at the top Staunton Restaurants, don't miss the town's variety of breweries or wine bars. This is one of the best things to do in Staunton, especially in winter when it's too cold to do much of anything else.
You don't have to travel far to enjoy the wintry beauty of the Shenandoah Valley. Getting outside for a short hike or walk is one of the best things to do in Staunton, and there are a variety of nearby parks and trails for just this. Winter is also a great time to spot some of the native wildlife that calls Staunton home.
There's plenty of great shopping downtown Staunton, but the area is particularly well known for its antiques. Head to one of Staunton's nine antique shops and markets, and see what treasures you can find!
We've already mentioned how beautiful Staunton is, so why not test your photography skills at these local hotspots? It's a great way to get out and explore Staunton, and it could also leave you with some lasting memories!
Take a self-guided walking tour of downtown Staunton and learn more about the city's history.
No visit to Staunton would be complete without visiting some of the area's top historic attractions, like the Frontier Culture Museum or the Woodrow Wilson Presidential Museum.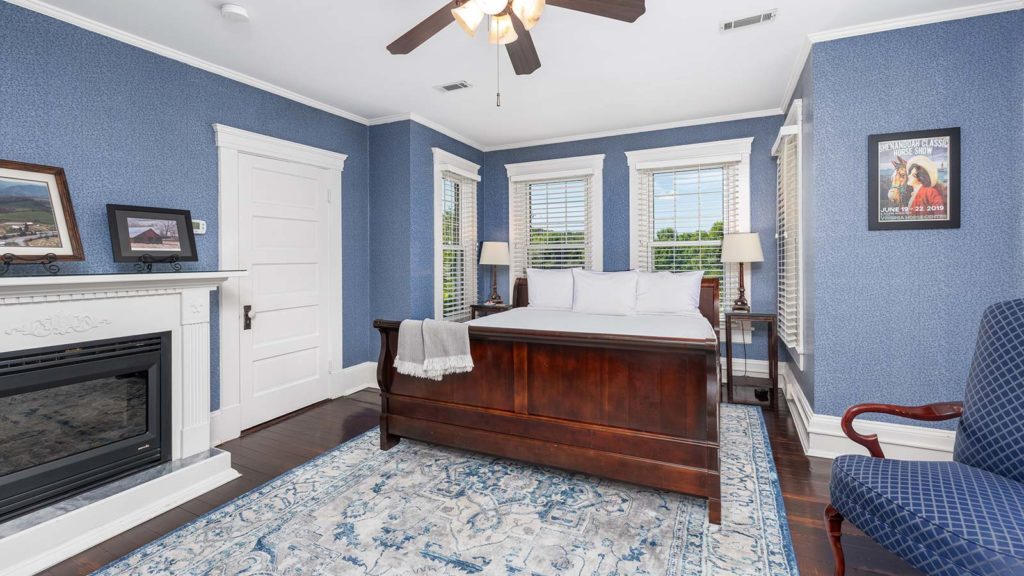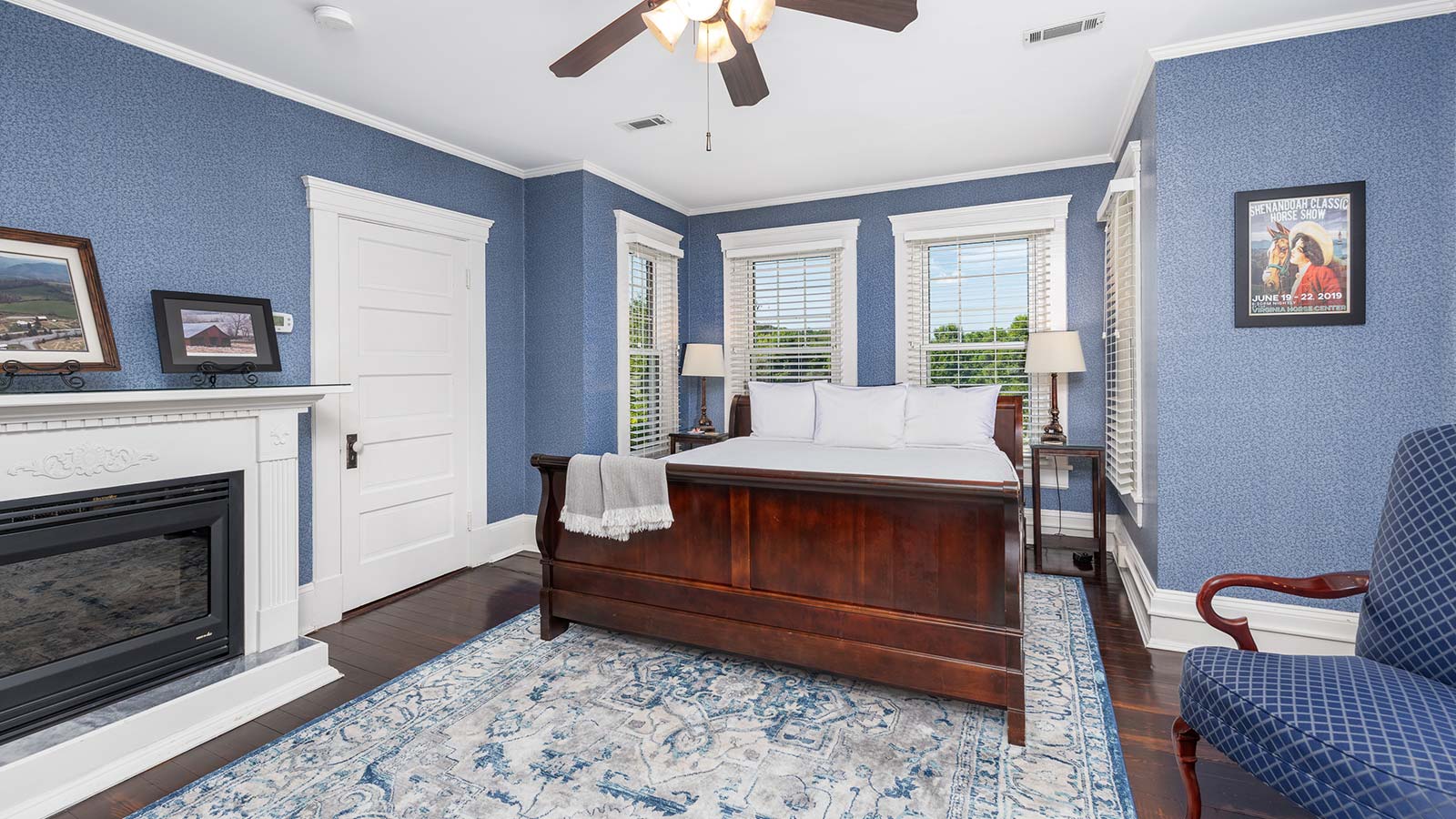 The Best Bed and Breakfast Near Staunton
Whether you enjoy all of these fun things to do in Staunton or choose just one or two, we know you'll have a great time – and we think you'll probably be inspired to visit during a slightly warmer time of year, too. Regardless of when you visit or how long you stay, treat yourself to something special and stay at our top-rated Bed and Breakfast in Virginia or one of our equally impressive Shenandoah Valley cabins.
Our historic Virginia Bed and Breakfast was built in 1916 and sits on 50 stunning acres in the heart of the Shenandoah Valley. Inside the Manor, you'll find five luxuriously appointed guest rooms, each outfitted with plenty of modern amenities. Alternatively, you can stay in one of our five secluded and upscale cabins, each overlooking a different but beautiful part of our property and the Shenandoah Valley.
Breakfast is always included with stays in the Manor (not the cabins), offering our guests the perfect start to the day. Cabin guests, however, can purchase a breakfast basket package, which treats you to plenty of delicious and local ingredients, enough to make two separate breakfasts for two people. Cabin guests can also order a "Grill Your Own Steak" package for a unique, intimate dinner for two.
This winter, we invite you to enjoy the best of the Shenandoah Valley while you enjoy the many great things to do in Staunton. Book your room at our Shenandoah Valley Bed and Breakfast today!