Fall continues its grand and beautiful slow down here in the Shenandoah Valley. As things quiet down, it's an excellent opportunity to get out and explore the charming towns that make up this area – and that means doing things like visiting the best breweries in Lexington, VA. The craft brew scene in Shenandoah Valley mirrors the area's general propensity for agriculture. There are quite a few fantastic breweries in Lexington, VA – not to mention other small towns and a fabulous assortment of Virginia wineries.
Sipping your way through a pint or two at the top breweries in Lexington, VA is a great way to pass some time in the afternoon, perhaps as you meander Main Street and bounce your way from one of the town's independent shops or great restaurants to the next. However you work these breweries into your day, they offer a fantastic opportunity to slow down and enjoy what makes the Shenandoah Valley such a great getaway destination.
The top breweries in Lexington, VA aren't all that far from our luxury Shenandoah Valley Bed and Breakfast and cabins, either. We're well situated between Staunton and Lexington and within an easy drive to Shenandoah National Park, The Blue Ridge Parkway, and other top attractions in this beautiful part of Virginia. Spend a few days with us this fall or winter, and let us treat you to the relaxing getaway in the middle of paradise you deserve. Book your room at our #1-rated Shenandoah Valley Bed and Breakfast today!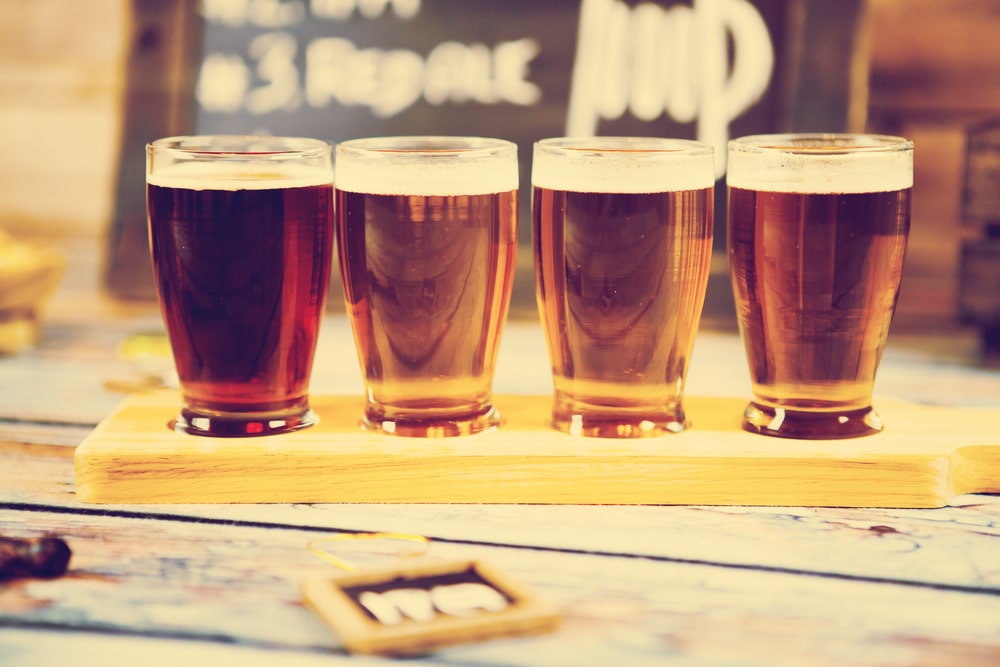 The Best Breweries in Lexington, VA
From the beautiful landscapes to the warm, welcoming hospitality, there's a lot to love about getaways in the Shenandoah Valley. It's truly a spectacular place to live and offers something for visitors in every season. If unwinding surrounded by all this beauty isn't enough of a reason for you to visit, consider the range of sensational craft breweries in the Shenandoah Valley.
Though there are four amazing breweries in Lexington, VA, there are even more within an hour's drive. In total, the Shenandoah Valley is home to 19 craft breweries, which is increasing all the time. We can't think of a better way to explore the Shenandoah Valley. Each brewery is a destination worth visiting, but add all the great attractions in between and along the way, and you have the makings of an enjoyable and exciting trip!
If you're interested in exploring all the breweries in the area, consider getting acquainted with the Shenandoah Beerwerks Trail. If you want to keep the exploration a bit simpler, head to one of the four fantastic breweries in Lexington, VA, just minutes from our Shenandoah Valley Bed and Breakfast and cabins. We've highlighted each of them below.
This may be enough to wet your whistle, but if you're looking for more great craft beer within an easy drive, consider one of these four amazing Staunton Breweries.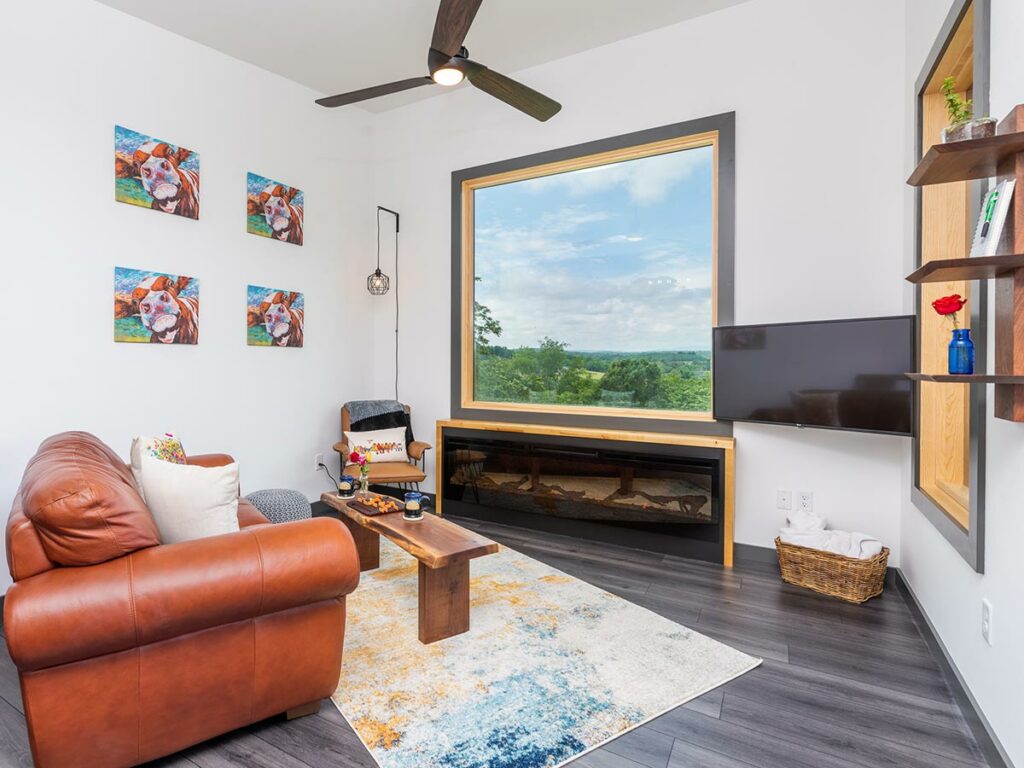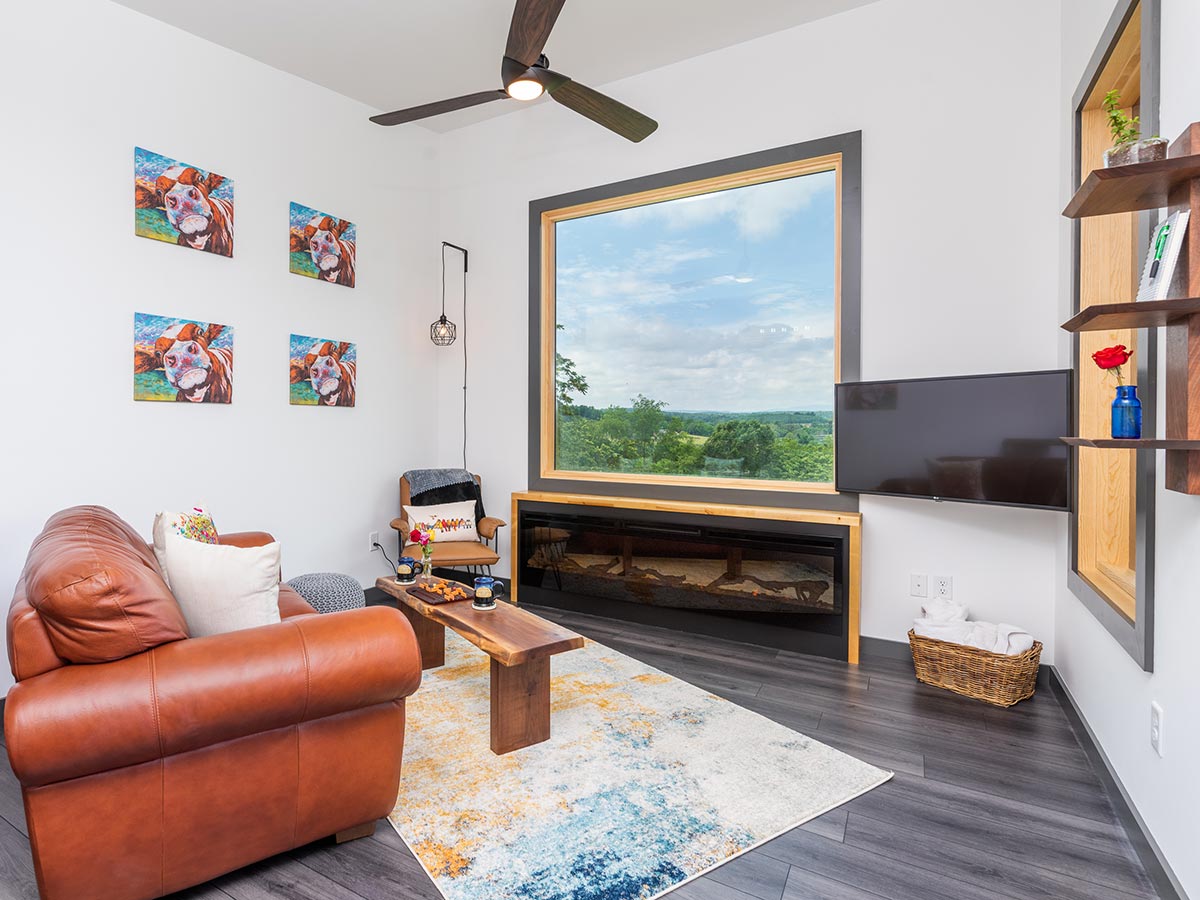 The Best Place to Stay Near Lexington, VA
While visiting any of these wonderful breweries in Lexington, VA is a great way to spend an afternoon, we're equally as happy to join you on our deck with a delicious beer or provide you with what you need to enjoy a relaxing afternoon in one of our Shenandoah Valley cabins! While you're here, make sure you take plenty of time to relax and unwind with us. That is, after all, the entire purpose of a well-designed getaway!
Whether you stay in one of our cozy cabins in Virginia or prefer a more traditional Bed and Breakfast experience, you'll find that the peaceful solitude of our 50-acre property can't be matched. Our Inn & Cabins are designed as the ultimate couple's retreat in Virginia, perfect for those cozy, romantic weekends away. These romantic escapes are at the very heart of our business, and there's nothing we love more than helping you to plan the perfect blend of activities during your getaway.
Book your room today, and discover why we're one of the best places to stay near Lexington, VA!